Time to reveal a secret. Or more precisely seven secrets. We're in the habit of doing some weird things when we're traveling.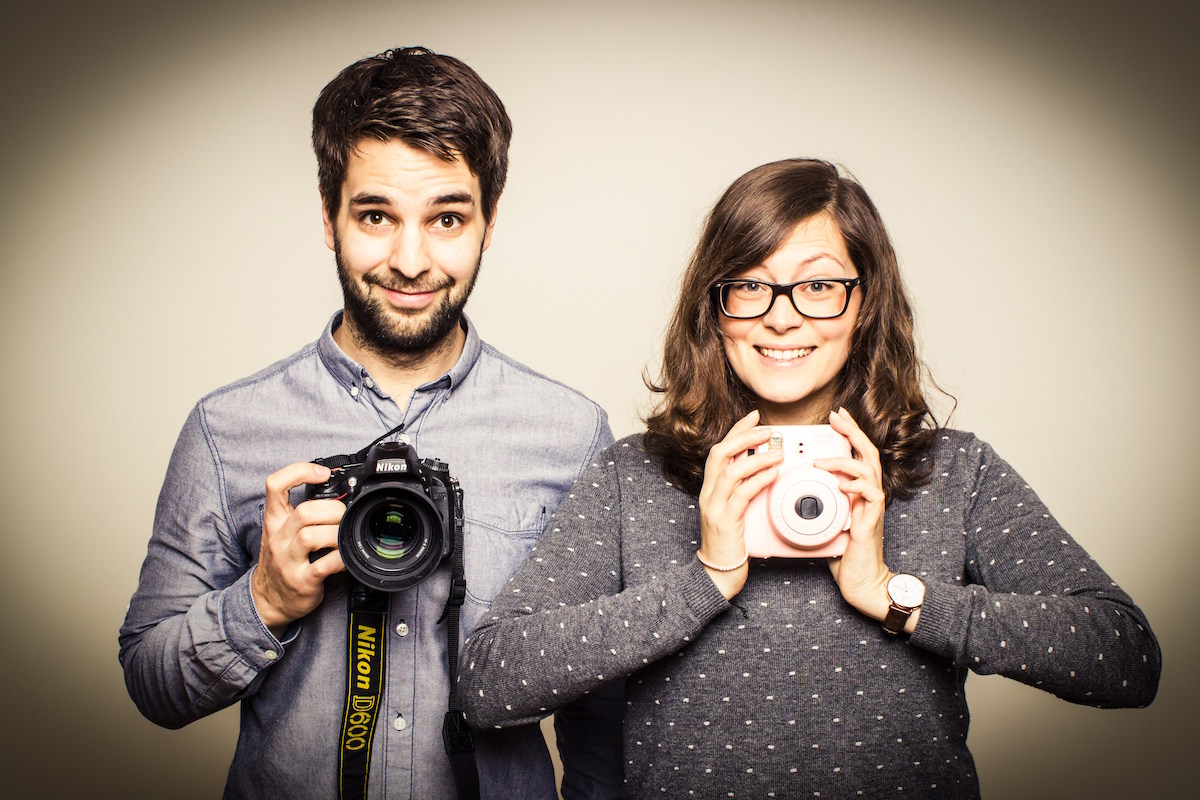 1. We're afraid of flying
Or wait. We prefer to say: "We not afraid of flying. We only feel a bit unwell." Romeo gets sweaty hands, Kathi's heart starts beating fast. And we're both extremely relieved as soon as the plane touches the ground. Okay, you're right: We're afraid of flying. Or rather afraid of crashing. There, said it.
2. We're hiding our laptop under the blanket
No burglar would ever find our laptop, no way. It's definitely safe when it's hidden under the blanket. Okay, wait – we know, for sure, that this is absolutely bullshit. Nevertheless, we're always hiding our MacBook there. Always.
3. We're always afraid of missing important incidents while we're traveling
There are those two incidents that we are always afraid of missing when we're far away: birth and death of our beloved ones. We never want to experience this, never! Every time when we're leaving the country, we're hoping that nothing happens while we're away.
4. We hate to bargain
Every travel guide tells us to bargain. But guess what: we hate to bargain! We truly reject it. It's no fun at all. Sometimes, we beat down 20 percent of the price. Sometimes, we don't buy things only because we really don't want to bargain… oh dear!
5. We're always afraid of losing expensive stuff
Camera, lens, iPhone, MacBook, money and where's my fucking passport? Owning things means trouble and liability. We're really bad at keeping our belongings safe while traveling.
6. We're always hoping for an upgrade
"Please, ask!"
"No. You should ask!"
"Why me?"
"I already asked last time"
This is how we're debating every time when we're queuing up for check-in. It always takes us ages to ask the lady at the check-in for an upgrade. And guess what: we never got upgraded! Except one single time in Dubai, when we didn't ask.
7. We're collecting the hotel toiletries
Rituals, Kiehls or Aveda: Romeo loves to collect those travel-size shampoos, lotions and soaps. We've got dozens of them at home. Once, in an Austrian hotel (we better don't reveal the name), he definitely stole the show: he started to fill a glass bottle with the hotel's shampoo. "It's the hotel's fault if they don't offer travel-size shampoos."