It wouldn't be a Hurtigruten trip taking a spectacular trip onshore. Be it a boat ride, kayak tour, or a tour around the towns – the excursions are the icing on the cake. They ensure that your Hurtigruten ship trip is enriched withmore memorable, adventurous experiences.
Here's how it is: Hurtigruten ships travel to an incredible number of ports along the coast, where they often only dock for 15 or 30 minutes before carrying on. When you take an excursion, you get to see a lot more of the country.
In this blog article we share our experiences and show you our most exciting and beautiful trips onshore. We also provide helpful tips for you to plan and book the excursions.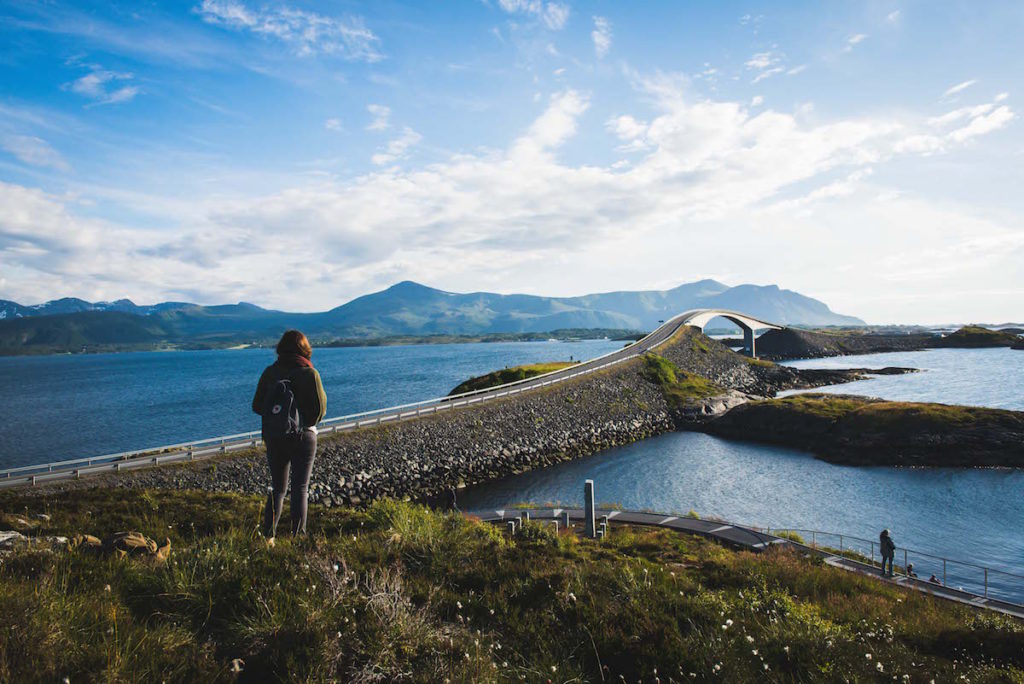 1. The most beautiful Hurtigruten trips on shore: Our experiences
Vega Archipelago
We were looking for the authentic Norway – and we found it! And we'd almost say that the Vega Archipelago are a bit of an insider tip. Only 1,000 people live on the main island of Vega.
This trip takes about 5 hours. You take a speedboat from Sandnessjøen in the direction of Vega, past hundreds, or thousands, of small and slightly larger islands – what a scenic backdrop!
Vega itself is Norwegian excellence: to be honest, we would move here in an instant if it wasn't for the severe climate. Next, there is an entertaining tour with a tasting of the cinnamon-sweet Lefse (a Norwegian flat bread similar to a crêpe and probably one of the best sweets we have tried in a long time). After a short bus ride from another port on Vega, it's back on the Hurtigruten ship to Brønnøysund.
Duration: 5 hours
Route: Southbound
What to expect: Isolated island world, excellent nature, very relaxing (also suitable for families and older people)
You can find more info about this trip here: Vega Archipelago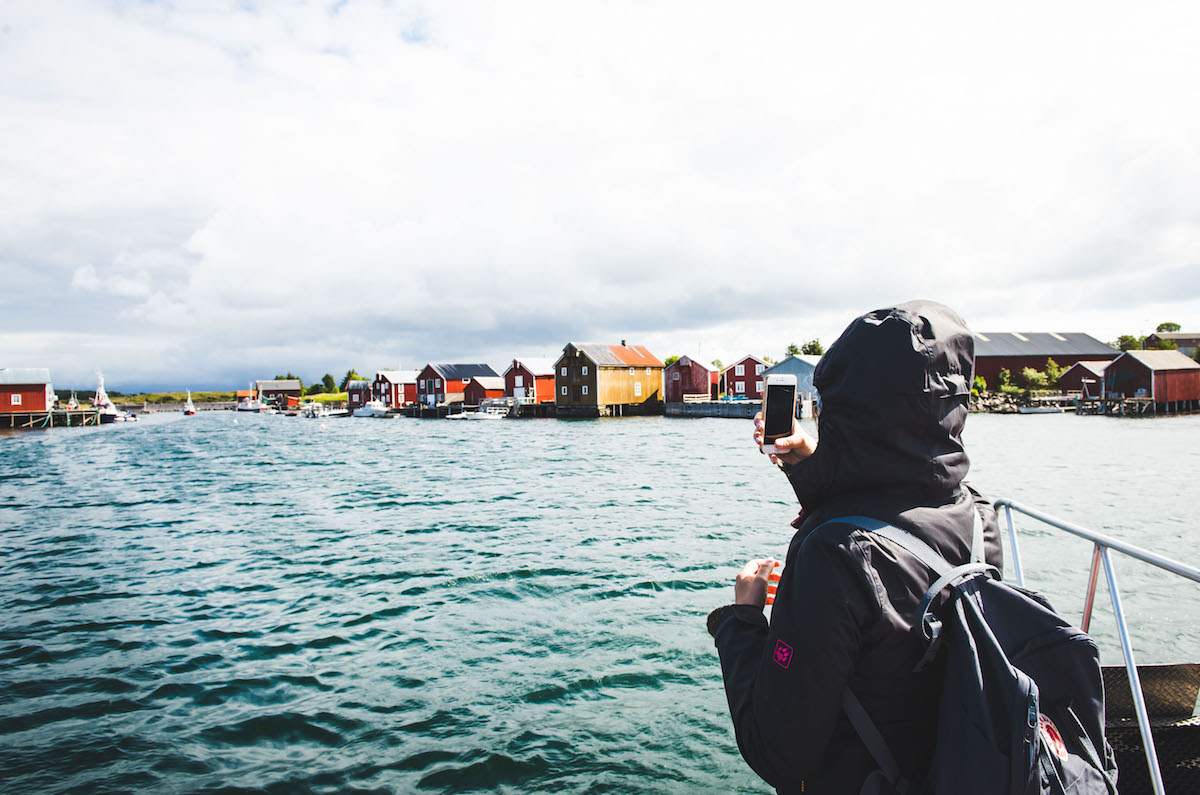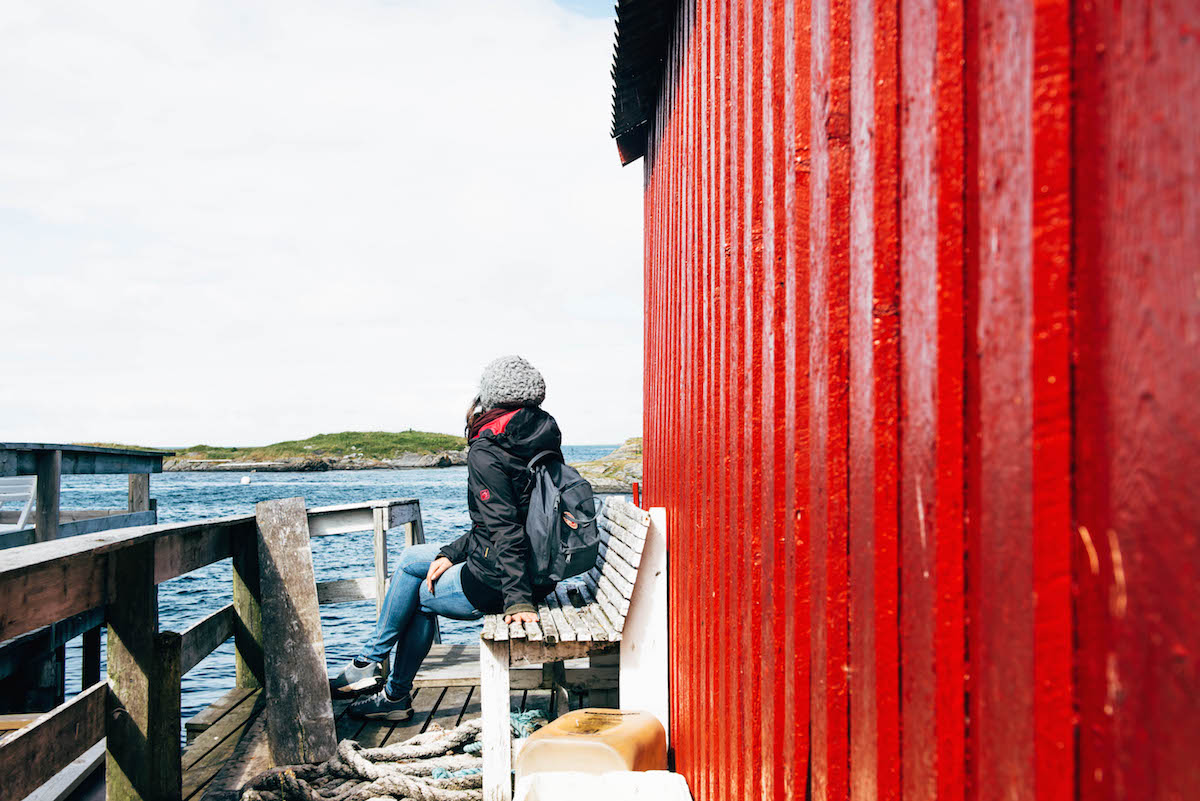 Kayak tour near Tromsø
Do you love watersports and getting out and experiencing nature? Then this kayak trip could be something for you. You paddle through the fjord of the island Håkøya, close to Tromsø.
Unfortunately, we didn't have much luck with the weather. The Fjords were covered in a thick cloudy mist and then it was also raining. Nevertheless, the kayaking was an experience that we did not want to miss.
This trip takes around 3.5 hours, with about a good hour of that spent kayaking. Perhaps that sounds short, but you wouldn't believe how tiring paddling for an extended time can be.
You are given all the necessary equipment on site, but rainproof trousers are a good recommendation because water can get into the kayak and it isn't so comfortable having to sit in the wet. When you are all done, they have hot tea to warm up.
Duration: 3.5 hours
Route: Northbound
What to expect: An experience for anyone looking for a small adventure; pure nature
You can find more info about the trip here: Kayak Tour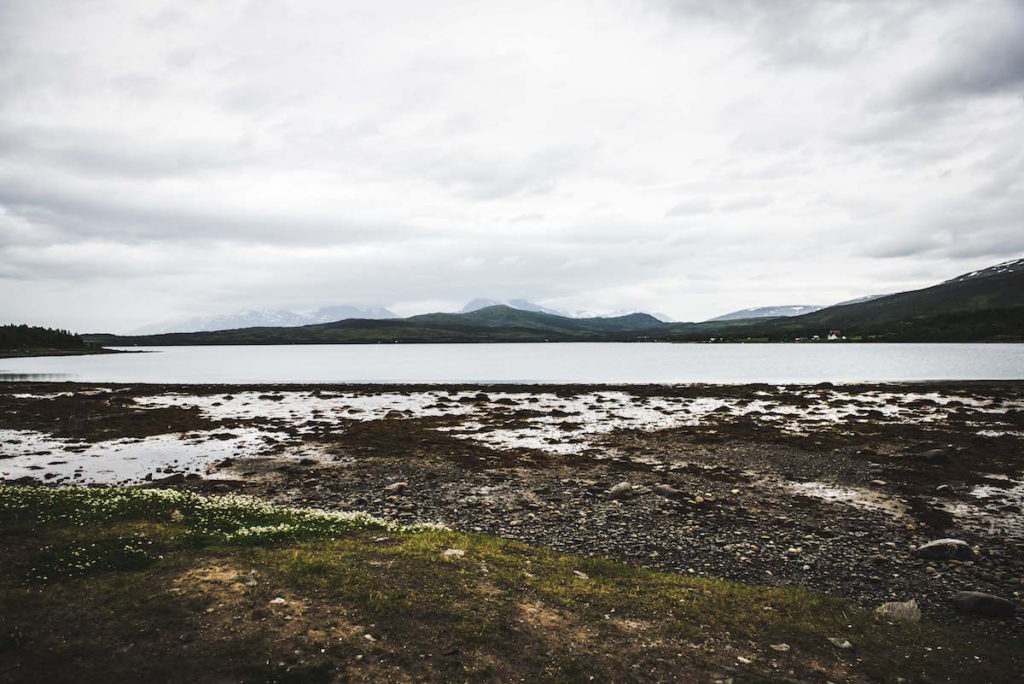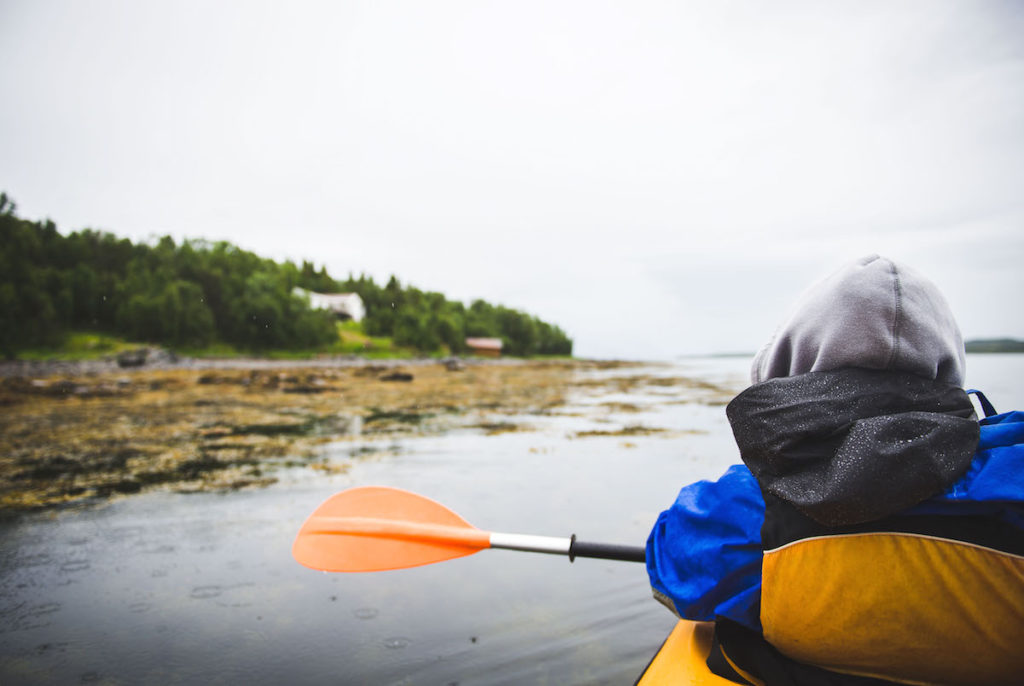 Trip to the North Cape
One of the must dos on a Hurtigruten trip is the trip to the North Cape, Europe's northernmost point that can be reached from the mainland via road.
This trip is offered on both the northbound and southbound routes, although the options vary in terms of the sequence and duration. We personally would prefer the southbound variation because you arrive at the North Cape in the morning and therefore, can enjoy not only the prettier light but also it is less busy.
Even though we always hear that some people find the North Cape to be overrated, it is simply an experience just to stand at the northernmost point in Europe.
Duration: 3 hours (northbound), 6 hours (southbound)
Route: Northbound and southbound
What to expect: The northernmost point of mainland Europe, very scenic excursion
You can find out more info about this trip here: Breakfast at the North Cape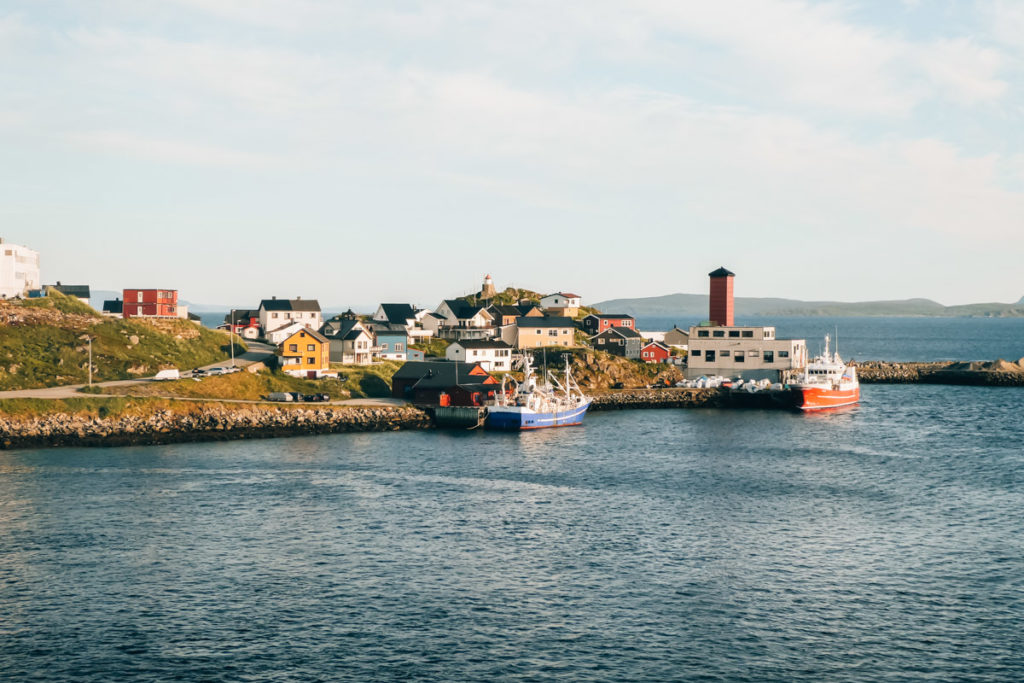 The Atlantic Road
We dare to say that the Atlantic Road is one on the most spectacular streets in the world. It snakes its way from Kristiansund to Molde over many bridges, across small and large islands of Norway – simply a dream!
The trip to the Atlantic Road takes around 4.5 hours all together and begins in Kristiansund. From here you discover this beautiful part of the Norwegian coast. You visit Kvernes Stave Church, among other places, and head to a local tavern for dinner. There you are served the notorious dried and salted cod. It tastes better than it sounds – we promise!
Unfortunately, you can't enjoy the famous view of the impressive bridge of the Atlantic Road for too long before because you are bound by the Hurtigruten timetable. In Molde it's then back onto the ship.
Duration: 4.5 hours
Route: Southbound
What to expect: Spectacular nature and one of the most beautiful roads in the world, relaxing bus trip
You can find out more info about this trip here: The Atlantic Road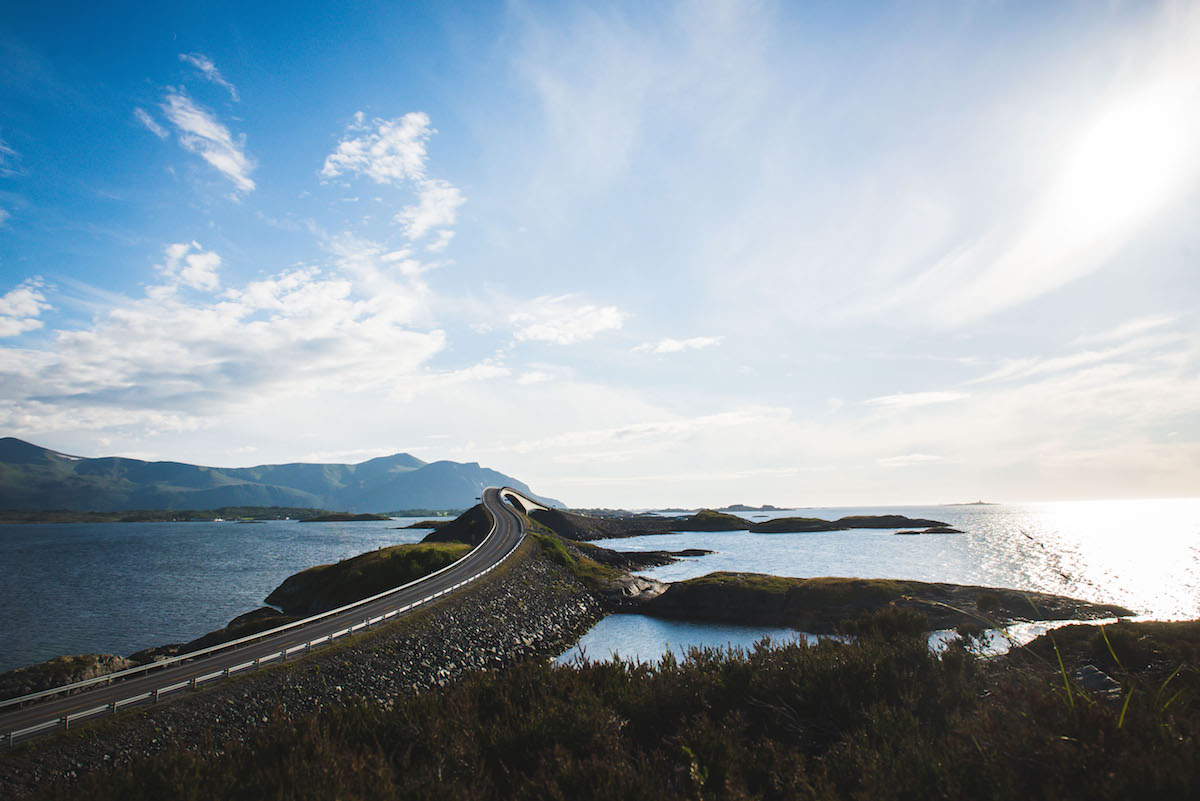 Vesterålen and Lofoten on a RIB boat
What an adventure! If you like to feel an adrenalin rush, then this boat tour could be exactly right for you. You speed across the water at 70km/h in an inflatable boat past the impressive scenic backdrop of Lofoten.
Unfortunately, we were a bit unlucky with the weather because it rained, and the raindrops transformed into tiny pinpricks. But it was still an experience – despite the lack of visibility.
Be sure to dress warmly – the wind is ice cold. You will receive trendy thermal suits on site, as well as gloves and wind glasses. By the way: The price of this tour is very high. There are other cheaper RIB boat tours available, but the nature of Lofoten and the Toll Fjord is particularly spectacular.
Duration: 2.5 hours
Route: Southbound
What to expect: Fast-paced boat ride, quite the adventure
Here is more detailed information: RIB Boat Tour through the Lofoten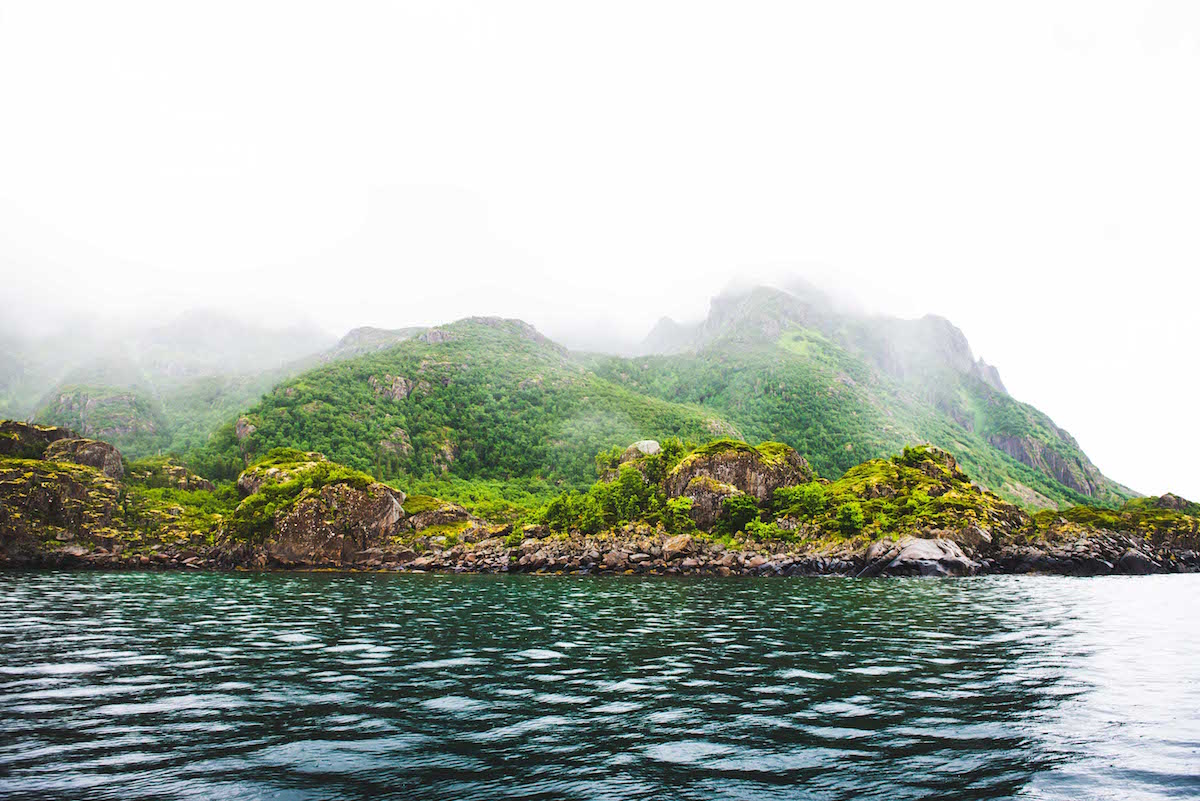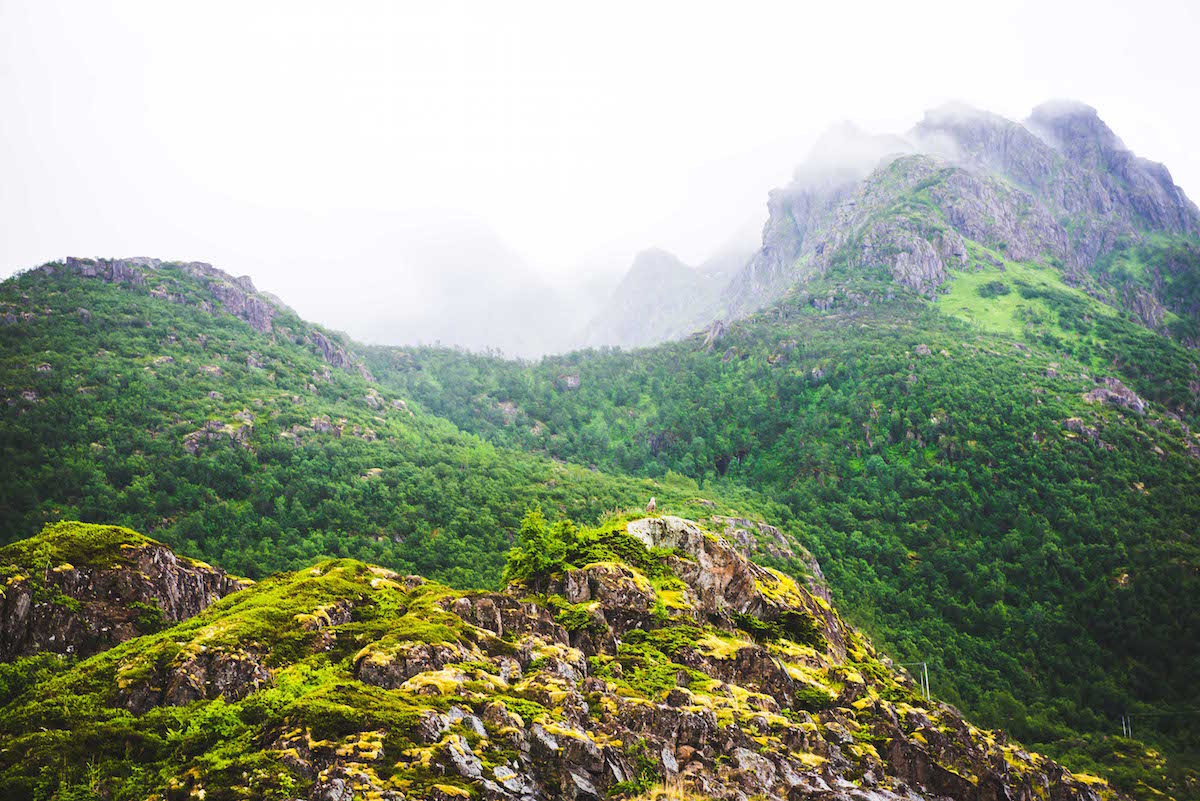 Trondheim with Nidaros Cathedral
The Hurtigruten ship docks in the pretty city of Trondheim for three hours when traveling both southbound and northbound. Trips onshore are offered in either direction where you will visit the city's landmark, the Nidaros Cathedral.
Of course, you can also go exploring Trondheim on your own. Important to know: The inner city is around a 15 to 20 minute walk away from the port. The stretch is not anything too special, so we were happy that we could take a bus directly to the old town, thanks to the tour.
Duration: 2-3 hours (depending on tour)
Route: Northbound and southbound
What to expect: Relaxing city tour, visit to Nidaros Cathedral
You can find more information here: Trondheim with Nidaros Cathedral (southbound)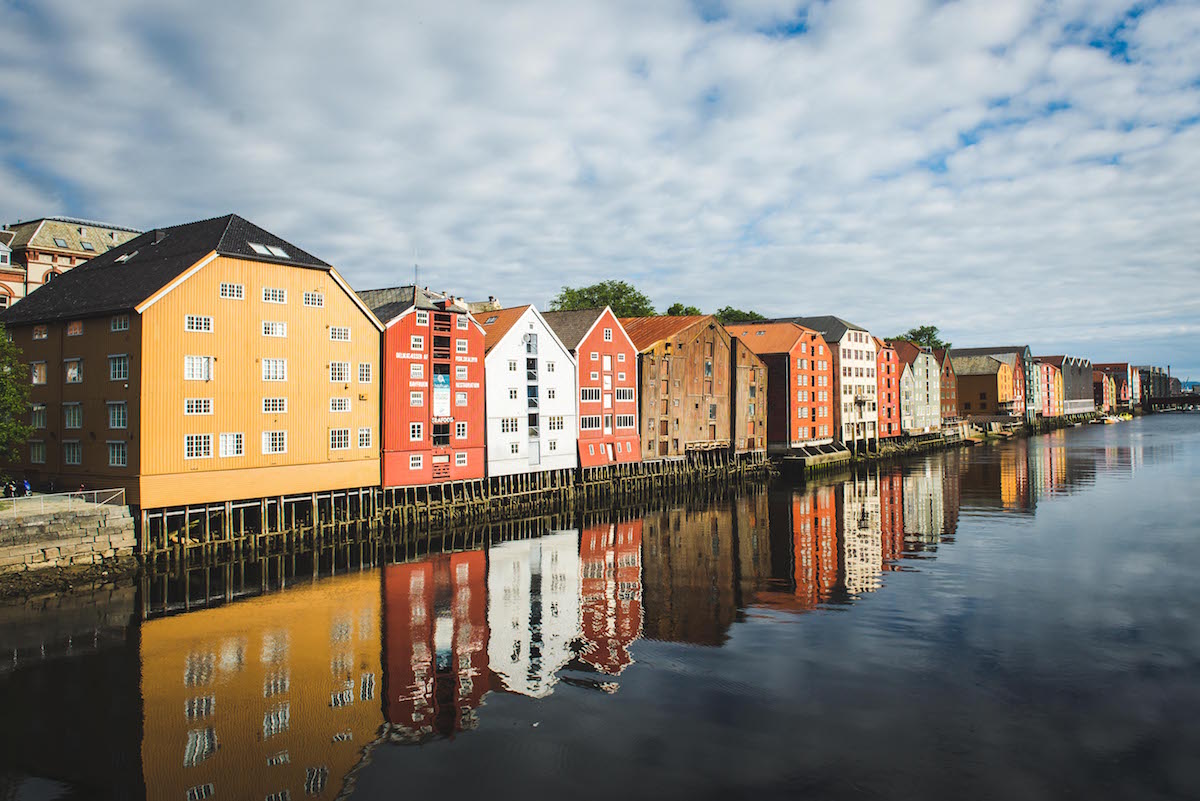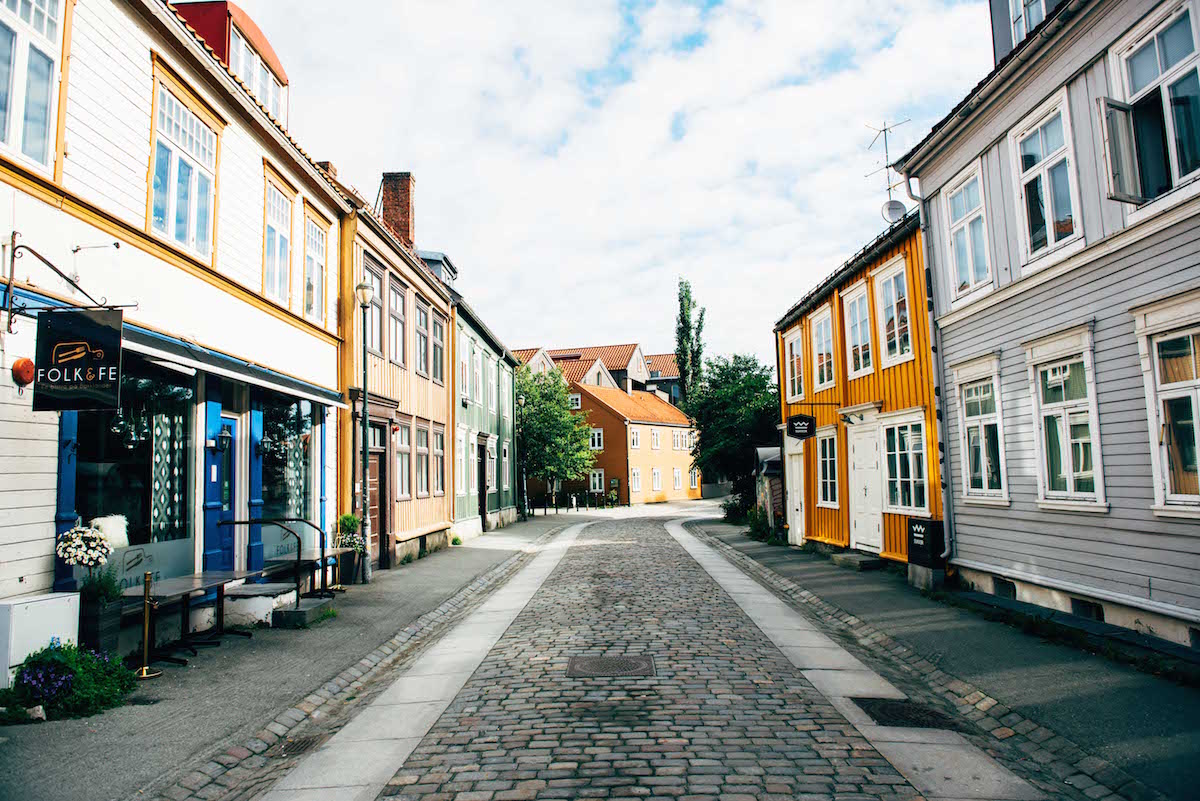 2. Tips & FAQs: Booking, procedure & more info about the Hurtigruten excursions
How do I book a Hurtigruten excursion?
You can book your excursions directly online when doing your travel booking (on the official Hurtigruten website). However, you can also easily add excursions to your online booking later.
If you prefer to make a more spontaneous decision, there is the possibility to book directly on board the ship. That way you have the big advantage of deciding what you would like to do based on the weather. But it is possible then that the most popular trips are booked out. Therefore, it is best to secure all the trips that you really want to do early.
You can search for suitable trips and book these on the official Hurtigruten website: Hurtigruten Excursions
What should I imagine the organisation of the excursions to be like?
Important to know: The Hurtigruten ship often only docks in a port for a short time. Sometimes long enough to see the city yourself – but that is not always the case. Therefore, the guided tours are often the best option to see more of the country.
Often (not always) the Hurtigruten excursions begin and finish at different ports. The Hurtigruten ship simply continues further, you experience your trip, and board again a few hours later. You really do not need to worry about missing the ship. The tours are very well organised.
Many excursions are in large travel buses. But some are in inflatable boats or simply a guided city tour on foot. The selection is very broad. Most of the tours are in English and – depending on demand – often held in German or Norwegian.
How much do the Hurtigruten excursions cost?
Honestly? Too much. Unfortunately, the Hurtigruten trips onshore have a very high price. It's not unusual to pay 200 or even 300 euros per person for a trip lasting a few hours. That is of course incredible and clearly overpriced, in our opinion.
However, we would really advise against starting to save here. A trip on a Hurtigruten ship is no cheap trip. Something definitely would have been missing on our trip without the excursions.
Is it also possible not to take a tour?
Of course! Depending on the destination and time available, it is of course possible to explore the respective location on your own. This works well in the cities (e.g. Trømso, Trondheim). (Caution: You really need to pay attention to the departure time – the ship will not wait!)
Many exciting regions are located a little way away from the Hurtigruten stretch (including the North Cape, for example). Therefore, we would recommend booking at least one or two excursions so that you can really see more of the country. As beautiful as the life on board the Hurtigruten ships is – onshore excursions are a welcome change from the usual ship life.
3. More blog articles to plan your Norwegian trip
---
Disclaimer: Invitation & Affiliate Links
We were invited by Hurtigruten to travel on this dream trip – thank you very much! Of course, this does not influence our honest opinions.
This blog article contains our personal recommendations in the form of affiliate links. If you book or buy something through the links, we receive a small commission. This does not change the price for you at all. A million thanks from the both of us!
Have you already been on a Hurtigruten trip? Which onshore excursions do you recommend? We look forward to seeing your additional tips and experiences in the comments.