446.550 square kilometers. If you plan a road trip across Morocco, you' ll be overwhelmed at the beginning for sure. Are you looking for an itinerary which includes the perfect combination of lovely cities and impressive nature? Here it is: the journal of our 10-days-road-trip across one the most fascinating countries we've ever been to.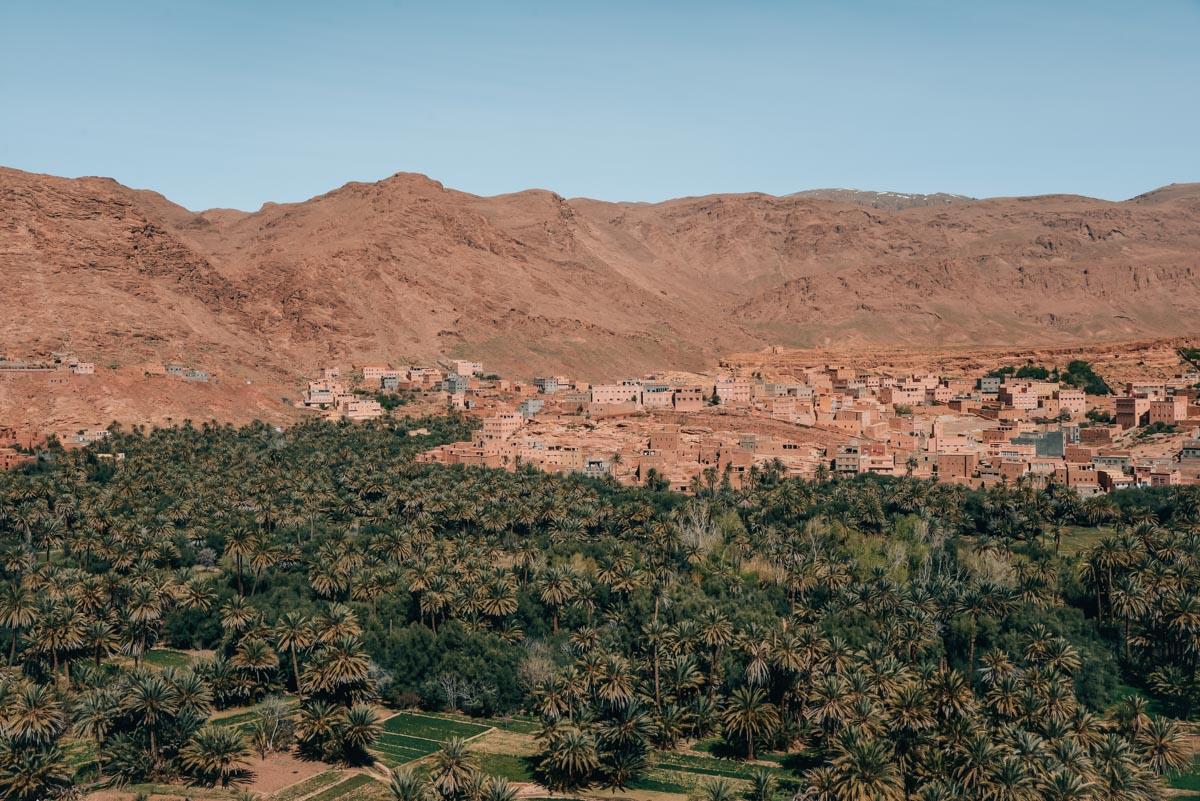 1. Marrakech
Our journey starts at Marrakech – the most popular place in Morocco. The city is a perfect destination for first-time-visitors to the country. However, Marrakech is definitely more touristy than we've expected it to be. We stayed there for 3 nights which is great if you don't want to be in a hurry.
Our accommodation: Riad dar Karma, La Sultana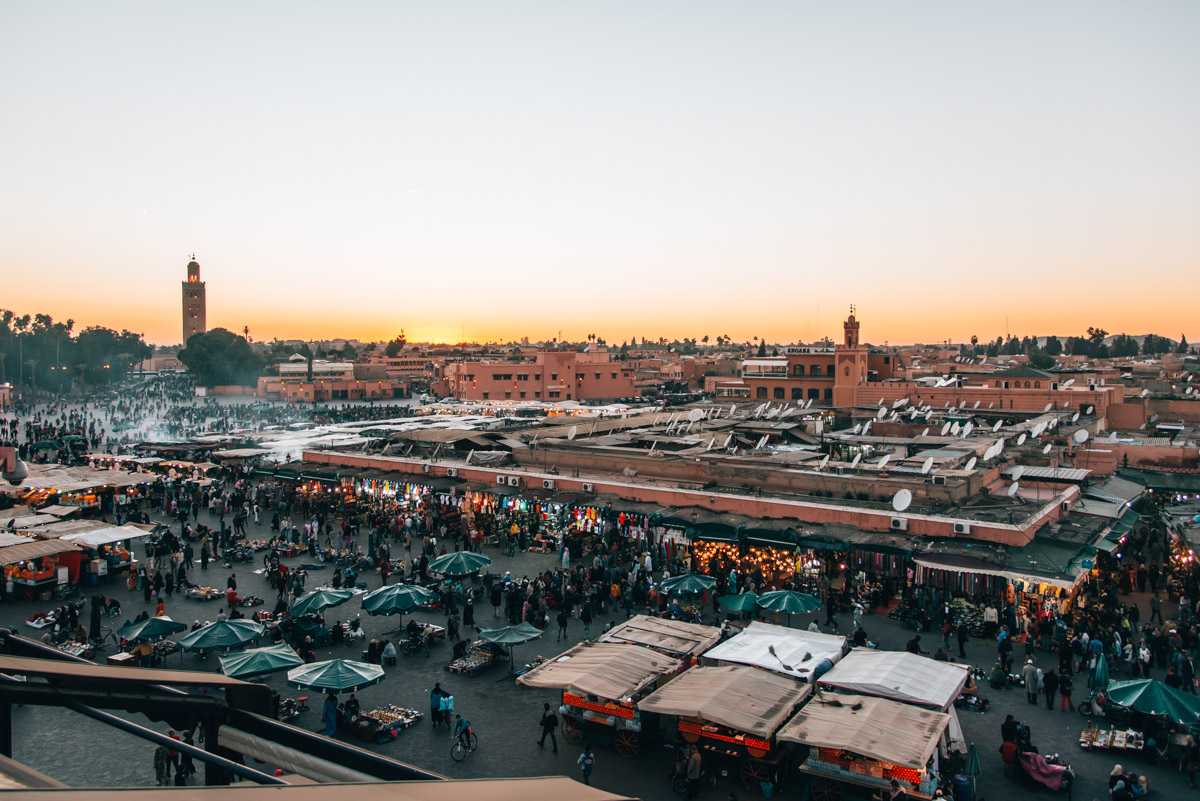 2. Ait Ben Haddou
From Marrakech, a popular road leads you through the High Atlas to Tizi n'Tichka Pass and later to Ait Ben Haddou. The road is winding, but paved. We needed around 5 hours from Marrakech to Ait Ben Haddou – numerous stops included. Unfortunately, we discovered later that there is a second road to Ait Ben Haddou via Telouet which is supposed to be even more impressive. We visited Ait Ben Haddou on the next morning.
Our accommodation: Riad Caravane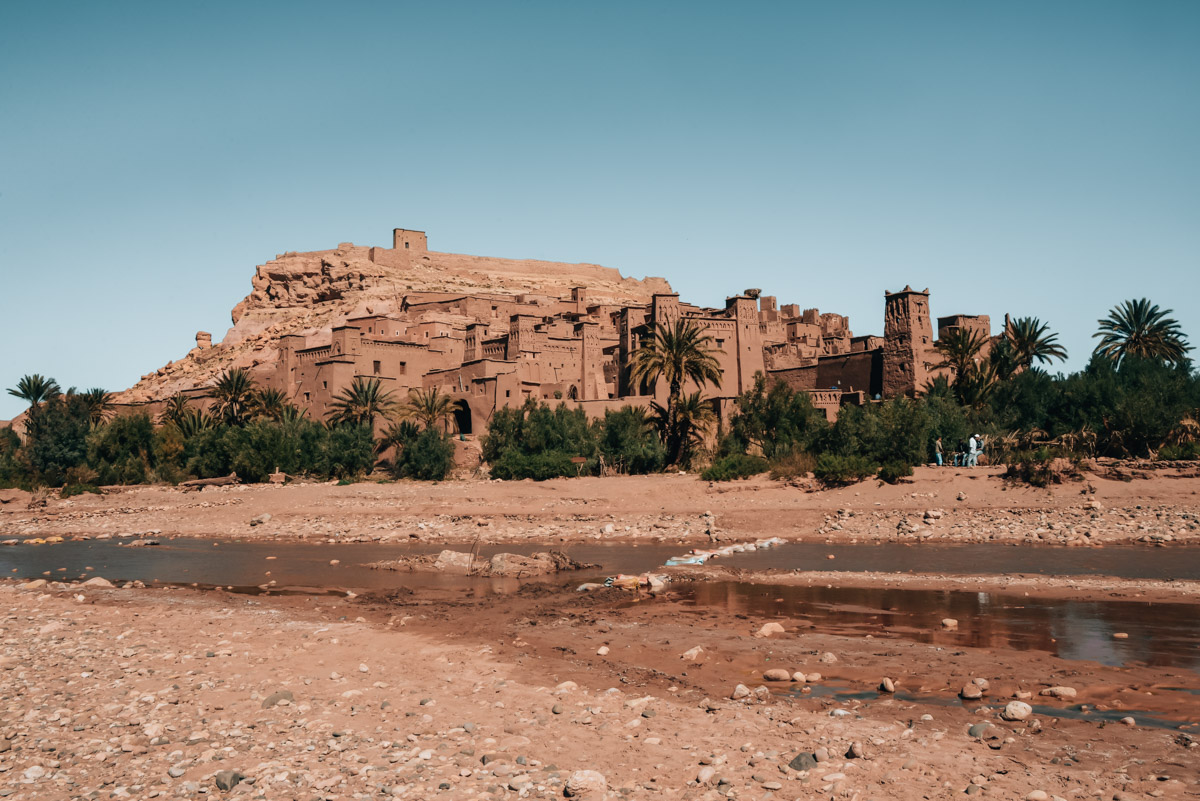 3. Dadès Gorge
The next stop was the popular gorge of the Dadès River. We stopped at Ouarzazate for lunch as well as at Skoura, a fertile oasis with palm groves. Our accommodation was located just a minute away from the popular Zig Zag Road. You'll be able to continue to Msemrir – shortly after that point, a 4WD vehicle is necessary. However, we didn't go that far. It takes about 5 hours from Ait Ben Haddou to the accommodation – numerous stops included.
Our accommodation: Chez Pierre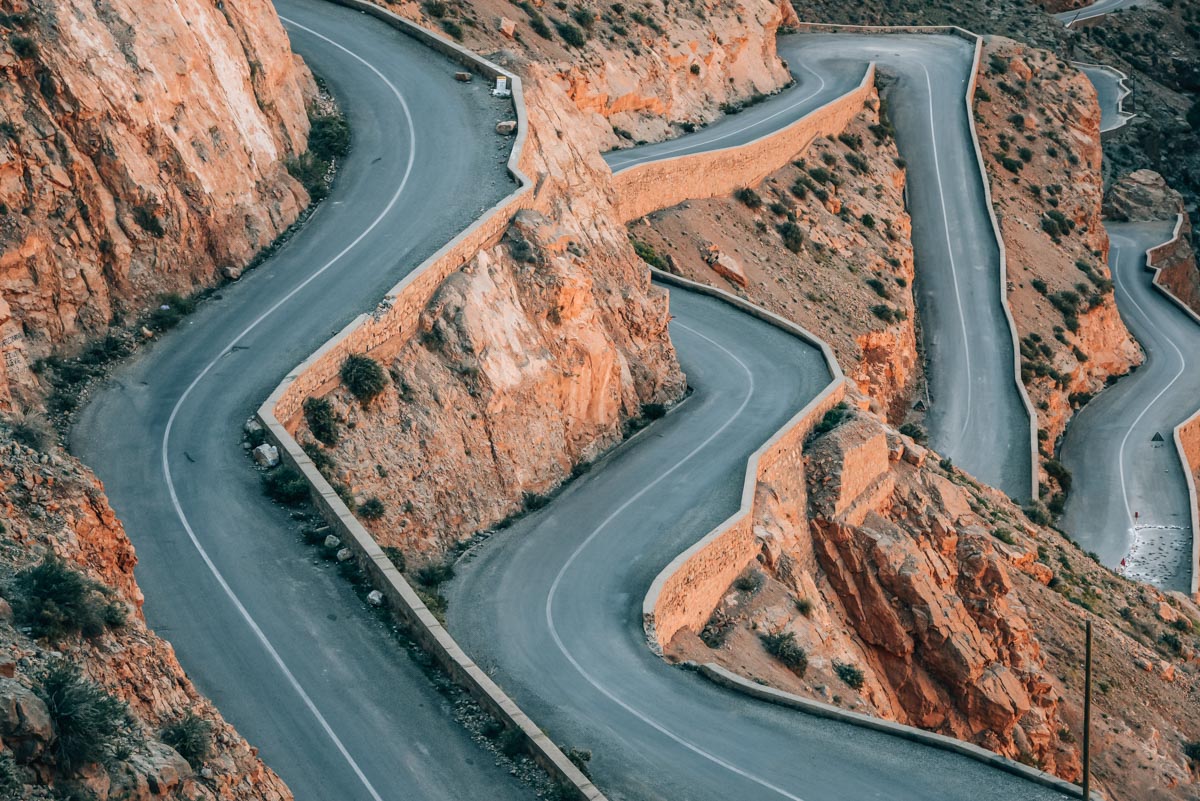 4. Merzouga
We left our accommodation in the morning and continued our journey to Tinghir. From there, a road leads to the famous Todra Valley. The farther you go, the more dangerous and winding the road gets. We stopped often to walk around a bit and enjoyed the amazing scenery. We continued our journey early in the afternoon and reached Merzouga at 5 pm. Fortunately, we we early enough to experience the sunset in the dunes.
Our accommodation: Riad Madu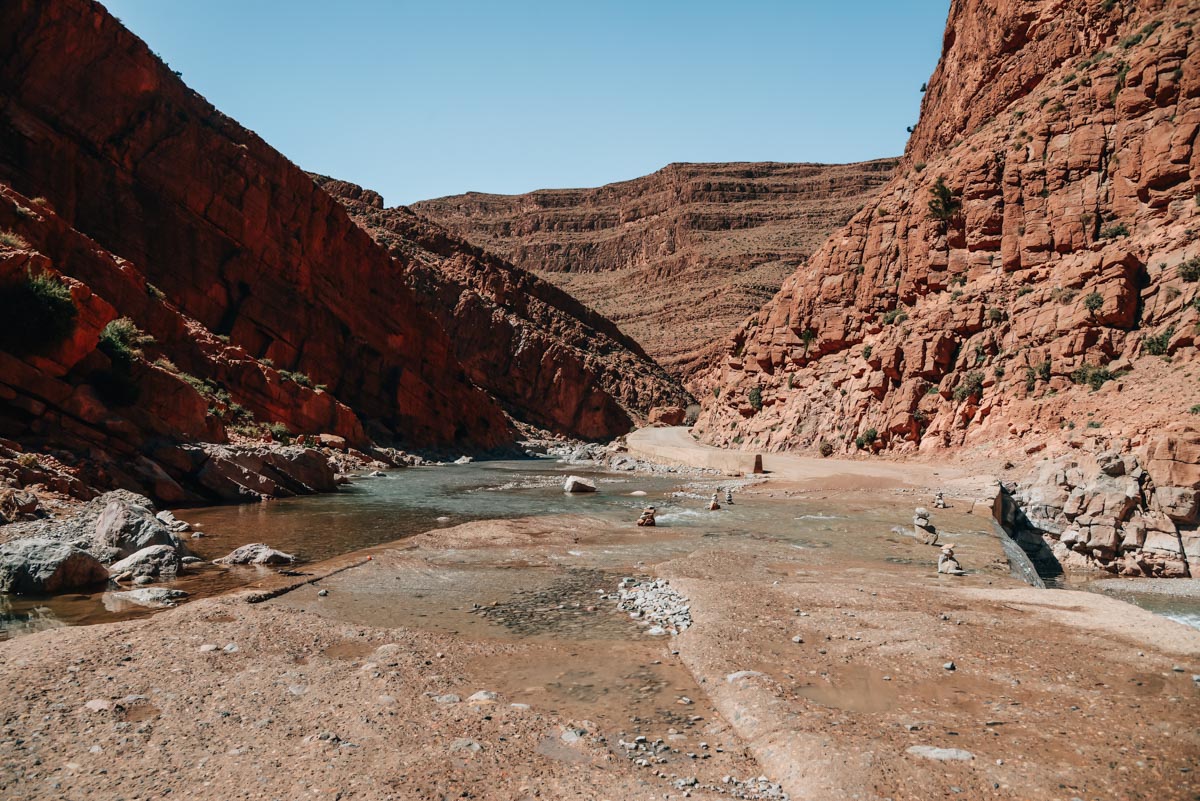 5. Midelt
On our way to Fez, we decided to stop at Midelt, a small town between the Middle Atlas and High Atlas mountain ranges. The landscape between Errachidia and Midelt is pretty much the most stunning in whole Morocco. We stopped numerous times along the way and reached Midelt after 5 hours.
Our accommodation: Villa Midelt
6. Fez
We left Midelt in the morning and reached Fez after a 3-hours-drive. We stayed there for 2 days but to be honest: We wished we could have stayed longer.
Our accommodation: Karawan Riad
7. Casablanca
Our flight back home was departing at Casablanca, that's why we stayed there for one night. We recommend you to visit the gigantic Hassan II Mosque. Apart from that, Casablanca is probably Morocco's ugliest city.
Our accommodation: Royal Mansour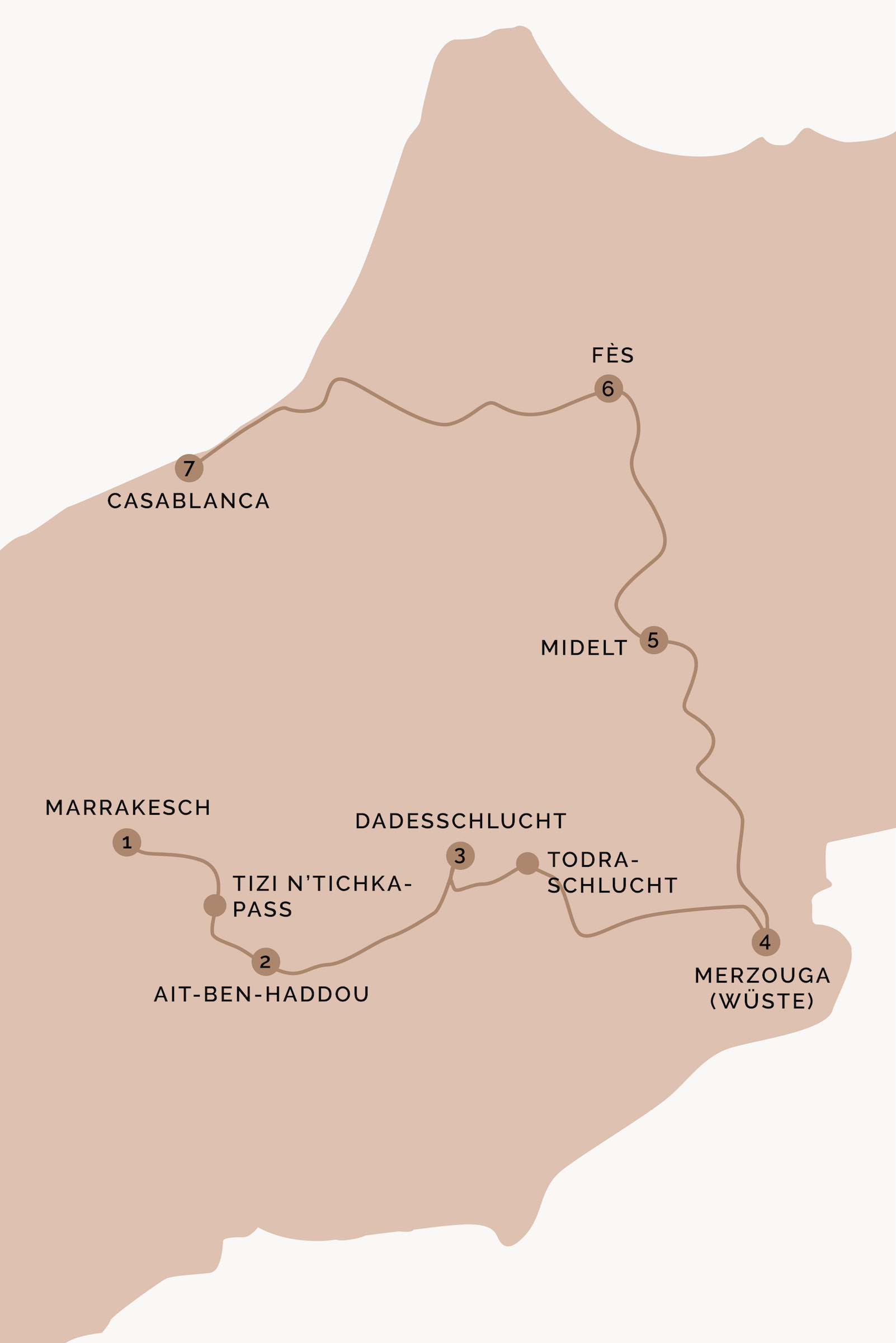 Apart from some big cities like Fez and Marrakech, driving in Morocco is very easy. We booked our rental car at Sunnycars and picked it up at Budget.
Have you already seen our video about our Road Trip? Here it is!
---
Have you ever been to this fascinating country? We are looking forward to your comments about your itinerary in Morocco!
Merken
Merken