Are you traveling to Yogyakarta soon? We reveal our best tips and highlights for this beautiful Indonesian city! Yogyakarta, also called "Yogya", is Java's cultural hotspot. You'll find exhibitions, temples as well as amazing restaurants there. These are our tips for Yogyakarta.
Travel Guide
We usually use the Indonesia Lonely Planet
Travel Guide. The new edition was recently published.
Temples: Borobudur and Prambanan
Both temples Borobudur and Prambanan are situated outside the city center and are something like a "must-do" when in Yogya. Borobudur is a Buddhist temple while Prambanan is hindu and reminds us a little bit of Angor Wat. The entrance fee is around 250.000 IDR (Borobudur) and 200.000 IDR (Prambanan).
A lot of travelers combine the visit of both temples. It is, however, also possible to visit them on different days (like we did). We visited Borobudur at sunset which was great because there weren't a lot of people. We simply asked a taxidriver to bring us there.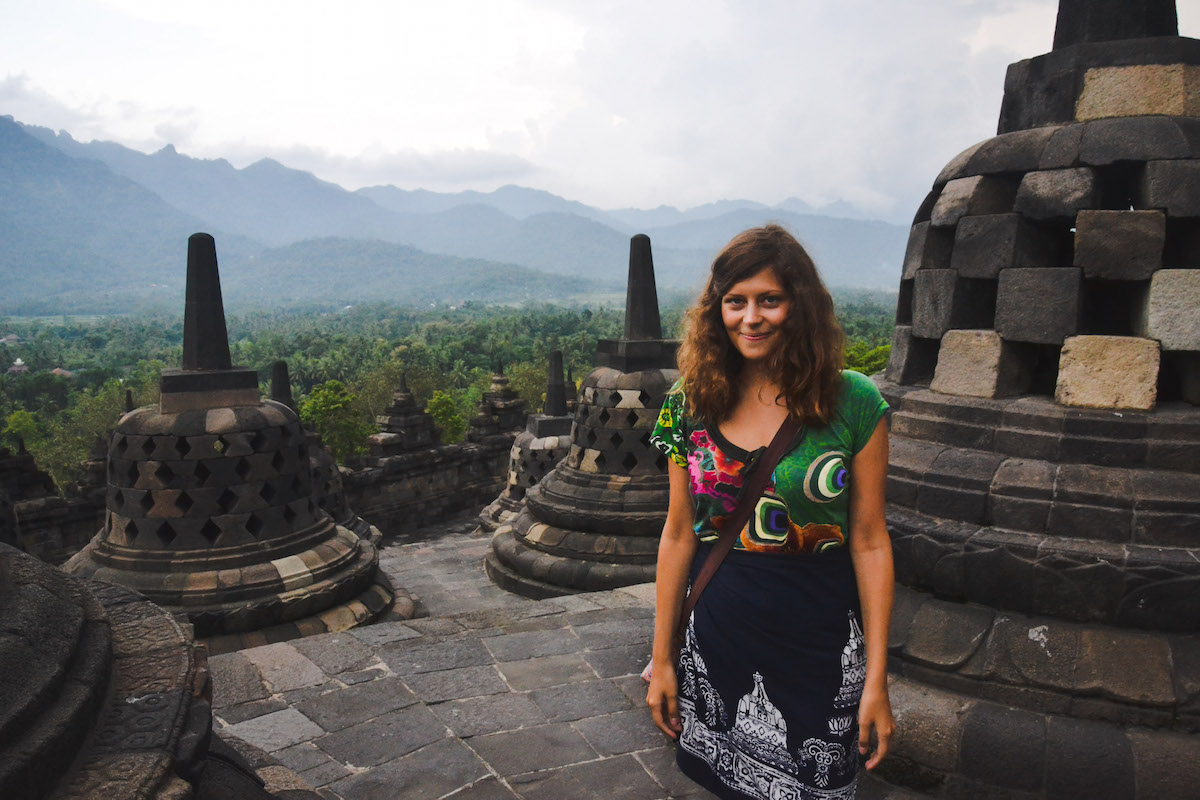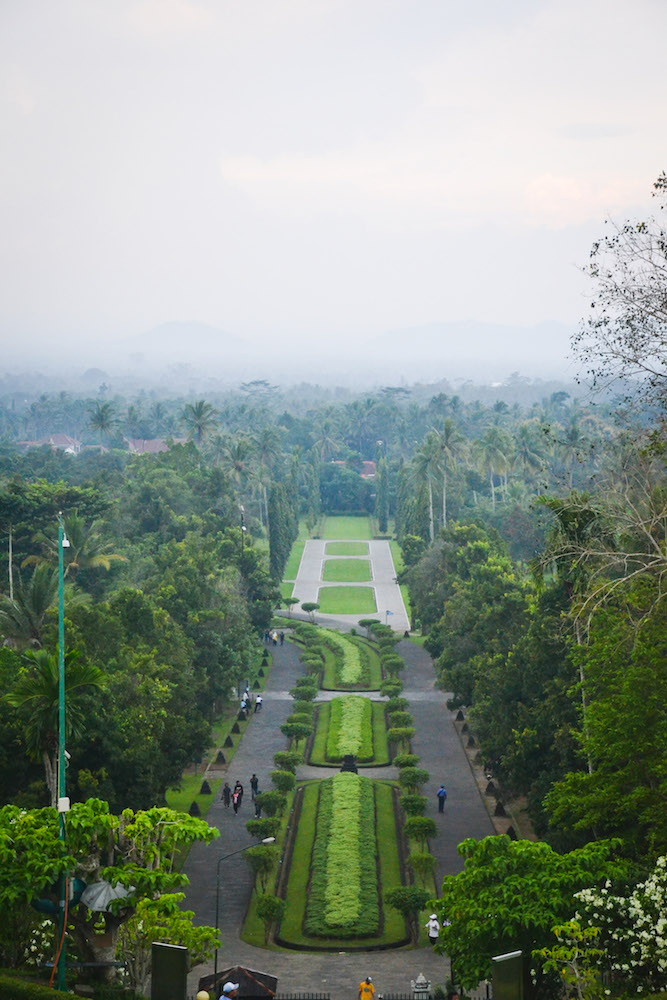 We visited Pramabanan during daytime (neither at sunrise nor at sunset). Getting there by public bus took us two hours. There is supposed to be a direct bus (1A) which departs from Malioboro Street every twenty minutes. The fee is 3.600 IDR per person (one way).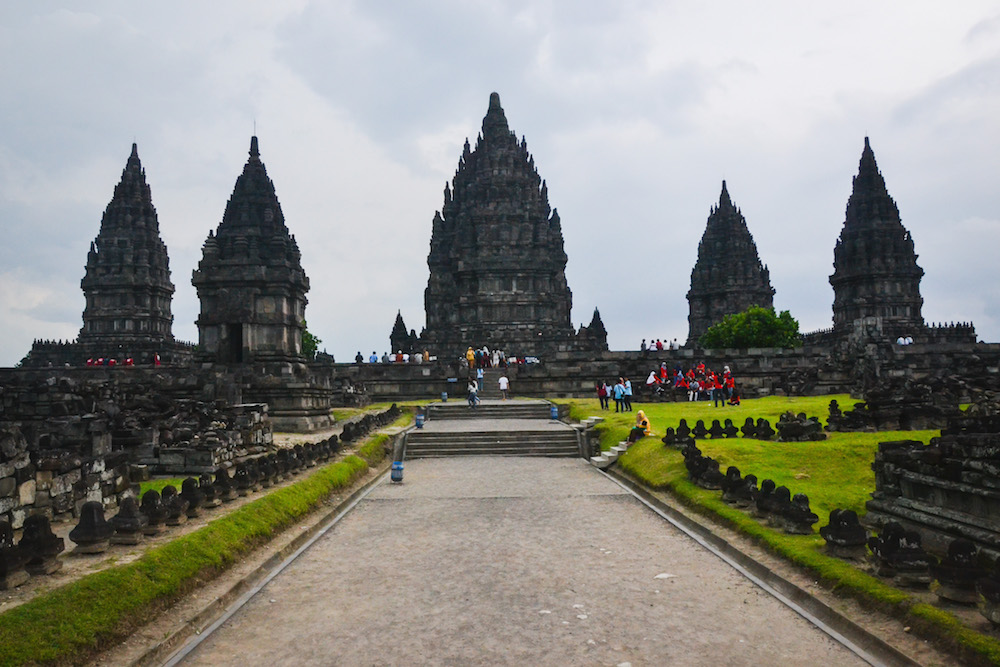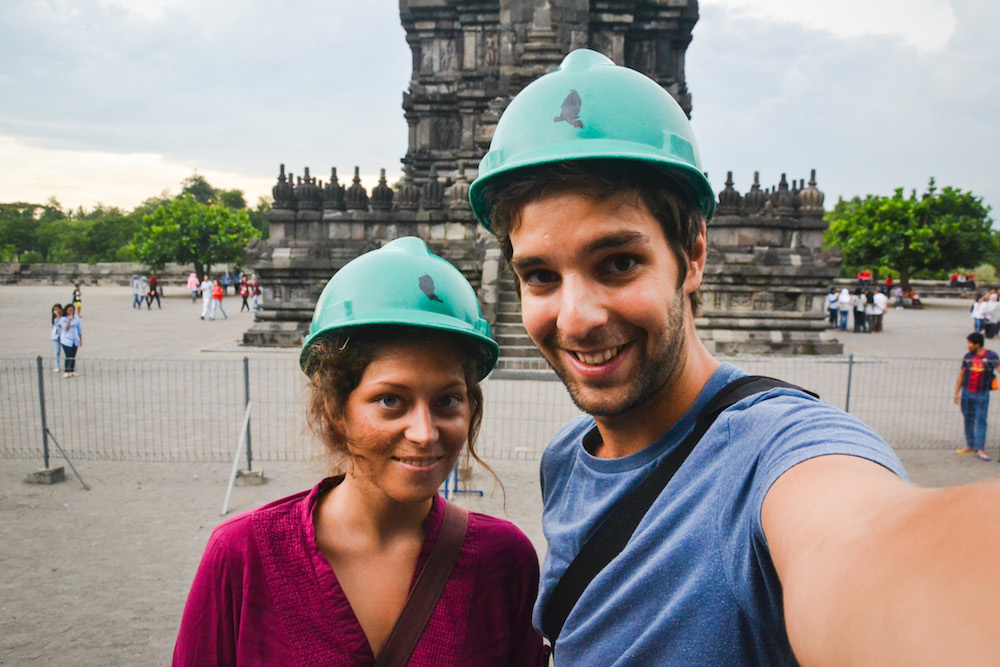 Be prepared that there are a lot of Indonesian school classes around both temples. They show a lot of interest in the western culture, that's why we were asked to pose for at least 50 pictures.
Sightseeing in Yogyakarta
Apart from those two temples, Yogyakarta is not known for stunning sightseeing opportunities. Nevertheless, you can easily spend some time at the following sights:
Kraton/Sultan palace
Definitely not a must, but nice to see. The kraton is situated in the heart of the city center. The entrance fee is 12.500 IDR.
Tamansari/Water Castle
We enjoyed our visit. However, we recently read that there is meanwhile almost no water in the basins.
Pasar Beringharjo
Don't miss this one if you're into markets. You can buy batik as well as food and spices there. The market is opened from 8am to 4pm.
Eating and drinking in Yogyakarta
There are a lot of lovely restaurants in Yogyakarta which can mostly be found around the backpacker-street Prawirotaman and around "Gang1" and "Gang2" near Jalan Sosrowijayan.
Via Via
Via Via is very popular among backpackers. There is a lovely rooftop terrace and a nice shop attached to the restaurant. Via Via serves traditional Indonesian dishes as well as western food. They also offer cooking classes which we unfortunately weren't able to attend.
Bladok
Mainly visited by tourists, but they serve lovely food. The prices are a bit above average. We loved the cozy atmosphere at the front garden.
Accommodation
There is a wide range of accommodation available at Yogyakarta. We chose the Ibis Styles Hotel which is perfectly situated. The rooms are functionally decorated. There is an amazing pool at the roof top terrace.
If you prefer to look for a room by yourself, you should probably start near Jalan Prawirotaman.
Safety, warnings and danger at Yogyakarta
Yogyakarta is generally a safe place. However, theft and scams can be an issue. You'll probably find "wrong guides" around the popular sights. Most of the time, they'll harmless but they'll try to lead you into a shop or an exhibition where they receive a commission.
Transport: Getting around
You can easily reach most places by foot. Otherwise, take a bicycle-rickshaw, called "Becak". The fare is between 10.000 and 20.000 IDR.
---
Have you ever been to Yogyakarta? Tell us about your tips, highlights and experiences. We're looking forward to your comment!
Merken
Merken
Merken