Please note: You'll find all Delhi travel tips at the end of this article.
We're in India. Finally. At the beginning of this year, we would have never thought to travel to India. Never. Now, only three months later, we touched the Indian Subcontinent. We're in Delhi, staying at a room without any window and hoping that the Jetlag will be cured in no time. And hoping that we won't get any trouble with the food. And hoping… and hoping… and finally fell asleep.
Good morning, chaotic city of Delhi
The alarm clock rings at 7:30. In Vienna it is like… no, we better stop thinking about that. We visit the Jama Masjid, the huge mosque, during the morning light. Apart from us, only a few people came for praying. Perfect light, perfect atmosphere, perfect start for us and Delhi.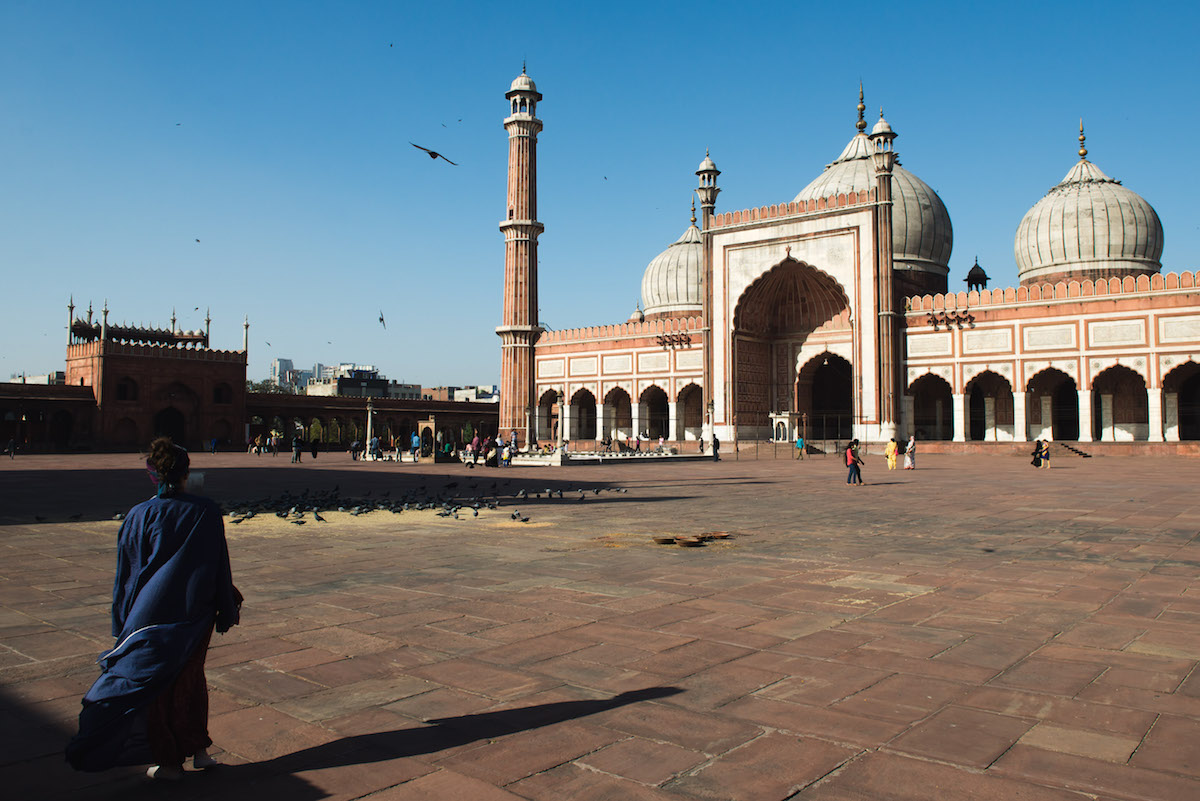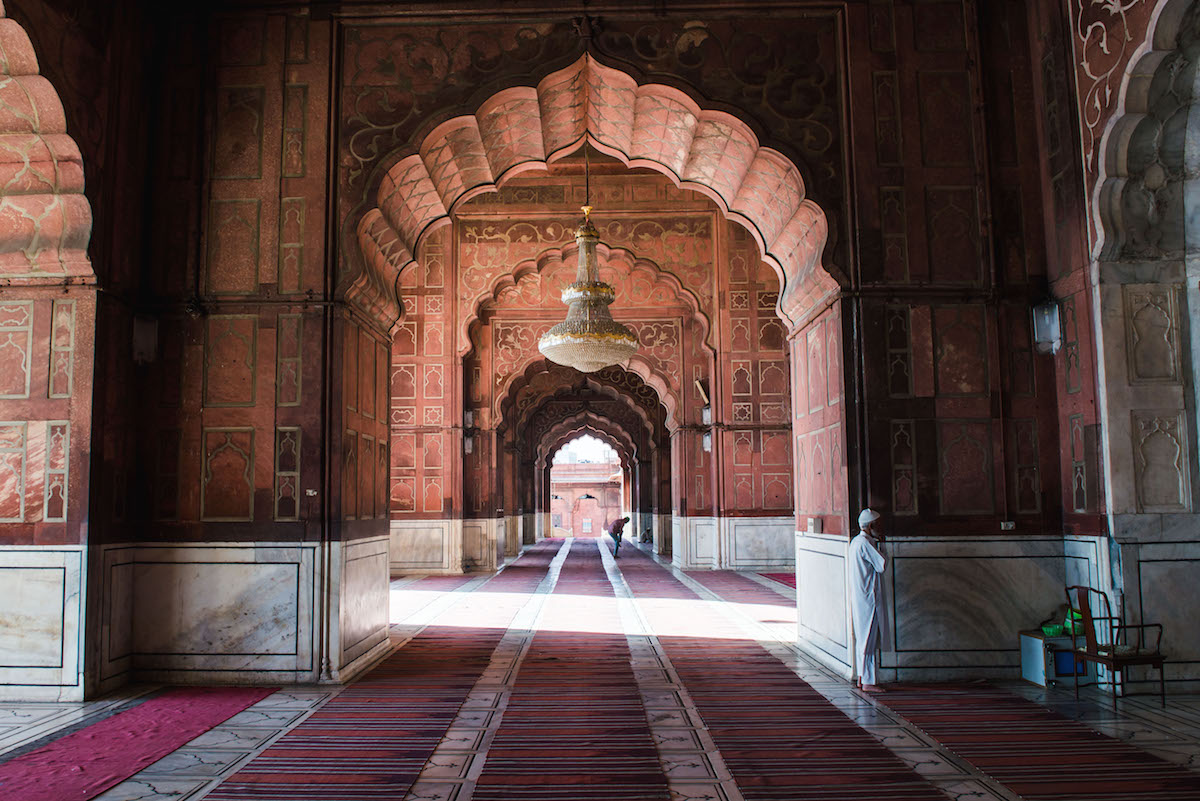 We decided to join a city walk with Salaam Baalak Trust. We love the idea: former street kids show their city to strangers like us. We are guided to streets we would have never entered and to temples we would have never seen. We enjoy some Chai and Indian cookies. The guided walk is, beyond doubt, the best way to get to know Delhi. The two boys, Lalid and Khursheed, are amazing. When Khursheed tells us his story, everyone is getting silent.


Red fort and our fist lunch in Delhi
Time for some sightseeing. We're accompanied by Martina, a girl from Italy, and a couple from Great Britain. Everything kind of overwhelms us: the crowded trains, the heat, the streets, jam packed with people – whew! Delhi is pure chaos. We somehow manage to find the red fort. To sum it up: Nice to see, but definitely not a must.
After visiting the red fort, we're more than hungry and so we head directly to Karim's – an amazing authentic restaurant near the famous Jama Masjid. The food is delicious there!
A short break and some more Indian food
At that time, our body needs a break and so we're heading back to our hotel to get some sleep. In the evening, we're taking a rickshaw to get to Martina's guesthouse ("Wood Castle"). We're having dinner together. After one and a half hours of waiting, they bring us the wrong food. Welcome to India!
Our Delhi travel tips at a glance
City walk with Salaam Baalak Trust (3 hours, 500 Rupees per person)
Lunch at Karim's (around 300 Rupees per Person)
Jama Masjid (100 Rupees per Person, although Lonely Planet says that the visit is free of charge. You will be asked to cover your body – scarfs are available there.)
Accomodation: our hotel ("Florence") was situated in Karol Bagh. The neighborhood is quiet and rather safe compared to other areas in Delhi. The hotel itself is small and quite nice, but ask for a room

with

windows.
Travel Guide
We bought the Rajasthan, Delhi & Agra Lonely Planet Travel Guide – packed with helpful travel tips and advices. Definitely recommended!
Transport
Most travelers either take an electric rickshaw or a taxi to get around the city. Rickshaw drivers are supposed to bargain with foreigners, so make sure not to pay too much for your ride. When using a taxi, make sure the driver puts on his meter. You can also use the metro – it is fast, clean and safe. The fare for one ride is around 10 Rupees.
---
Have you ever been to Delhi? Tell us about your experiences and travel tips. We're looking forward to your comment!
Many thanks to erlebe-fernreisen for supporting our trip to India.
Merken
Merken
Merken