Japan is so different and unique, we often find ourselves lost for words. It is a country that demands your full attention right from the early planning stages. Even we have to admit, that it's rare for us to feel as overwhelmed as we did in preparing for our Japan trip.
The main reason being that Japan is simply mind blowing. Suddenly you find yourself flooded with foreign concepts and have no idea where to even begin your travel research – at least, that was the case for us.
So, if you are in a similar situation – breath and relax. The good news is that Japan is actually very easy to travel. In this article, we'll share with you our best travel tips for preparing and planning your trip.
1. Pre-Trip Planning & Travel Tips for Japan
Overview of what awaits you in Japan
From highlands to tropical paradise; temple cities to modern skylines; old and new… along with massive culture shock. Japan definitely knows how to make an impression on its visitors. By that we mean, there is so much to experience in Japan: from beach vacations, to staying in mountains, and temple hopping around – all of this can be found in Japan.
However, most people tend to be interested in the more classic route. In our perspective, there are 3 striking components to this country:
Culture: The Japanese culture is a mystery that we will probably never quite understand. Culture shock has never been so obvious or apparent to us. Having the opportunity to immerse in Japanese culture and get a glimpse of this fascinating world was one of the highlights of our trip. By this, we are referring to the: manga, anime and cosplay, about eating behaviours, tea ceremonies, manners, crazy toilets and much more. A trip to Japan is a journey into another world.
Temples and shrines: Closely linked to the culture are the many Buddhist temples and the shrines you will find throughout the country. We could have watched these ceremonies and rituals for hours. Kyoto happens to be the cultural centre of Japan.
Modern Japan: Never have we been in a country where so many things are automated. Japan is the epitome of futuristic. You will understand what we mean when you see a Japanese toilet for the first time.


Travel Period: Which season is best?
Japan is huge and has several climates throughout, so you can travel to Japan all year round (eg. skiing in winter). However, we will limit this section to just the main island of Honshu – more specifically the destinations from Tokyo via Kyoto to Osaka (see Our Japan Itinerary).
Without a doubt: a trip to Japan during the cherry blossom season is the ultimate ideal. Covered in layers of pretty pink flowers, Japan becomes more photogenic than usual. The downside of this period are the higher prices and the huge influx of tourists from around the world.
We visited Japan in May, more specifically the week after Golden Week. This is a week you want to avoid – more specifically between 29th April and 5th (or 6th) May. There are four public holidays during this week, which means that all the locals will take time off to travel – and quite happily in their own country. Trains and hotels are often booked out or ridiculously overpriced and many of the sights get super crowded.
After Golden Week, the situation calms down quickly. In any case, we were very satisfied with our travel period in May. Of course, it would have been nice to get those cherry blossom shots, but we're not complaining! The temperature was perfect for sightseeing and we were very lucky to have had hardly any rain.
Autumn is a nice alternative to spring: we can imagine Japan to be super photogenic when the leaves change colours.
Duration: How long should I stay in Japan?
Difficult question because this depends on the person. In general, we would say: the longer, the better. Of course, since a trip to Japan is known to dig into the wallet, most people prefer not to stay too long. (You'll find some relevant travel costs listed below in this blog article). Our most important tip would be: Don't try to see everything. That is impossible, especially in a country like Japan.
If you want to visit the main tourist highlights (like we did) then you should stay in Japan for at least two weeks. However, our program was – we must admit – very tight.
In our opinion, we would recommend you to stay for three weeks. This gives you a bit more time to explore and do more day trips from Tokyo.
2. Flights and Arriving in Japan
The good news: There are several direct flights to Tokyo from Austria, Germany and Switzerland. The duration of the flight is about 11 hours – which is relatively long, but at least you can get there directly without any layovers, which is very convenient.
We flew non-stop from Vienna to Tokyo with the Japanese airline – All Nippon Airways (ANA) – as part of a collaborative invitation from them. It was our first time flying with ANA and we can highly recommend this airline. 
From Vienna, you fly with the Dreamliner (Boeing 787-9) to Tokyo and we found it nice and comfy: In ANA Economy Class, you have significantly more legroom than on other flights. The seat distance is exactly 86 cm and Romeo's 1.83m was not a problem for the seat in front.
A highlight, of course, is the Japanese crew. All flight attendants were extremely polite and courteous – we felt very well looked after. You can already experience the Japanese culture on your way to Japan.
Our conclusion: We thoroughly enjoyed our flight and felt very comfortable on board. Would definitely choose to fly with ANA again.


Entry to Japan: Important Information
With a lot of passports, you do not need a visa to enter Japan. You can usually stay in the country for 90 days and also have the option of extending your stay there to 180 days.
During the flight, you will receive an entry form and a customs form, which you will hand in upon arrival. Both are not very extensive – it is more about general data – you have to specify an address in Japan (i.e. your hotel). Anyhow, having a pen is a good idea. Upon entry, they will take a photo of you and scan your fingerprints – that's it.
From Tokyo airport to the city
There are two international airports in Tokyo: Narita and Haneda. Narita is much more further out than Haneda. Most flights (unfortunately) stop in Narita. If you fly to Haneda (which is the case with ANA), then you're in luck because the transit into the city is much shorter.
From Narita airport
Narita Airport is quite far from Tokyo. The most popular transit option is the JR Narita Express and you will reach the Tokyo Station in about 60 minutes. If you have a Japan Rail Pass (more info below), then this is the better choice as the JR Narita Express ride is included in the pass.
Those without a Japan Rail Pass might prefer to opt for the Keisei Line. There are several trains of different speeds on this route. If you want to save money, then avoid taking the most expensive option ("Skyliner"), which costs more than 20 € (one-way).
From Haneda airport
From Haneda Airport, you can get to the city pretty quickly and cheaply. Best option is the monorail, which is included in the Japan Rail Pass. It only takes 15 minutes from the airport to the end station of Hamamatsuchō – where you can then switch over to other options on the Yamanote Line.
3. Getting Around: Transport in Japan
Roughly speaking, there are three ways to get around in Japan. The most popular option among tourists is the train (we'll tell you more about this later).
However, you also have the option of travelling by bus through Japan. Buses are much cheaper – so if you're travelling on a budget, then perhaps consider this option.
What most people don't seem to consider is travelling through Japan with a car. Although traffic is on the left-hand side, it seems like driving in Japan should be relatively straightforward. We didn't try it this time, but it's something we will consider for our next trip to Japan.
The fastest way to travel: Trains in Japan
Surely you have seen a photo of the famous Japanese high-speed trains. These Shinkansen trains have network connections to many cities across the country. Travelling by train in Japan is just so much fun, plus you get to your destination incredibly fast and always on time. We travelled mostly by train as well and can highly recommend it.
If you're also thinking of getting around Japan by train, then the Japan Rail Pass might be for you. More information and tips can be found in this blog article here: Itinerary & Train Travel in Japan.


Transport within the City: Subway, Bus or Taxi
Subway and Bus in Japan: Suica Card Tips
If you have a Japan Rail Pass, then you can use certain trains within the big cities for free. (You can find more information in this article: Itinerary & Train Travel in Japan.) However, there is also a local subway network, which you will need special tickets for – and this is where we would recommend the Suica Card.
The Suica Card is a rechargeable card that allows you to use subways, buses and even trains. You simply load a certain amount on to the card and the cost will be deducted as you pass through the electronic barrier.
The cost of fare for the ride is always a few Yen cheaper with a Suica card than if you bought single tickets. Not to mention that it is incredibly difficult to buy single tickets before each ride. The cost of the fares will differ depending on the length of your route – there is no fixed amount for 'single rides'. On average, you can expect a trip to cost about 170 to 200 Yen (or a few Yen less with the Suica Card).
You can buy the Suica Card when you arrive at the airport. This is where we got ours – in fact, at the same counter where we also picked up our Japan Rail Pass. The Suica card is free, but you do pay a 500 Yen deposit, which you get back when you return the card.
Taxi Rides in Japan
Of course, the most comfortable way to travel around is by taxi. But from our own experience, we can can confirm that taxi rides are not cheap.
To give you a good idea of the taxi prices: A good 20 minute drive cost us about 30 Euros. We would definitely recommend taxi rides for shorter distances – eg. if a temple was located very far from the nearest train station, but only 5 minutes by car, then we would take a taxi for that last stretch just to save time.
Good to know: Taxi doors open and close automatically. Never try to open or close the door yourself. No need to call for taxis, simply wave your arm somewhere visible by the road. If the sign is lit, the taxi is free.


4. Travel Costs in Japan: How much money do you need?
Japan has a reputation for being so incredibly expensive that it's unaffordable to travel there. We cannot entirely agree with that. Of course, Japan is an expensive travel destination, without a doubt. BUT: there are many areas where you can save a lot of money and some things in Japan cost no more than in our home country of Austria or Germany.
Currency & Paying in Japan
The currency of Japan is the Yen (¥). During our visit, 1 Euro was equivalent to about 122 Yen. For quick estimates in our heads, we would think of 1,000 Yen as roughly 8 Euros.
Cash wise, there are a few notes (the most common are the 1,000, 5,000 and 10,000 Yen notes) and an overwhelming amount of coins. Often, if you pay a note, you'll get back a handful of coins in change.
Before our trip, we had read that it was difficult to find ATMs where you could withdraw cash. However, we found that was not the case, as there were always vending machines (especially at stations), which accepted our Bank cards (Maestro). You just have to look out for the "International ATM". Usually, you pay a one-off fee of 216 Yen per transaction.
Travel Costs in Japan
Travel costs will, of course, differ amongst individuals. How expensive your Japan trip will be, depends on the following factors:
type of accommodation (cheap hostel vs. expensive hotel)
your food preference (cheap ramen bars vs. well-known restaurants)
transport mode (buses vs. Shinkansen trains)
type of activities (free vs paid viewing platforms, museums etc.)
Price Comparison: How much do things cost in Japan?
Big beer at a restaurant: 550 Yen
Ramen at a cheap eatery: 500-800 Yen
Entrance fee for the Tokyo Tower (Main Deck): 1,200 Yen
Entrance fee for the Tokyo Skytree (lower platform): 2,100 Yen
Cocktail at the New York Bar in Tokyo: 2,760 Yen
Entrance to the digital exhibition teamLab Borderless in Tokyo: 3,200 Yen
Double room in a middle-class hotel in Tokyo: 150 Euros per night
Subway ride in Tokyo: about 200 Yen
Japan Rail Pass for 14 days: 47,250 Yen
If you eat at cheap restaurants and limit your alcohol, then you can get by pretty cheaply in Japan. Certain activities, like entrance fees to access viewpoints and museums, will definitely inflate your expenses.
You can also save a lot through accommodation, especially if you sleep in hostels or capsule hotels.
Extra Info & Tips about Tipping
It is not customary, not common, to tip in Japan. In fact, if you were to tip someone, they might think it was a mistake and give you strange looks because good service is a requirement in Japan. This applies across the board to restaurants, taxi rides and hotels.
When you pay in Japan, you'll notice they do it somewhat differently. Instead of handing over the money directly, you put it on a small tray, which then gets taken away to be cashiered.
We also recommend that you always have enough cash with you. Credit card payment is common, but there are plenty of cafes, restaurants or shops that only accept cash.


5. Sights and Highlights in Japan: Our Tips
Let's move on to the more exciting topic: What can I see in Japan? Which sights should I not miss and where are the main highlights in Japan?
If you're travelling to Japan for the first time, your trip will almost certainly lead you to the main island of Honshu. This is where all the tourist highlights are located, including: the capital Tokyo – a mega metropolis like we have never experienced before; and Kyoto – the cultural centre of Japan, home to countless temples and shrines on this island. Mount Fuji is also found on Honshu Island.
We can highly recommend our detailed blog article here: Our Japan Itinerary: All Sights and Highlights
In this particular Blog Article, we share with you all the sights and highlights we travelled to and experienced, plus our personal tips.


6. Food and Drinks in Japan: Japanese Cuisine & Restaurants
The Japanese cuisine was one of the things we were extremely excited about before the trip. Above all, we were really looking forward trying out the many traditional dishes. In Japan, you noticed that there is a huge emphasis on good food – something that definitely catches our attention.
Classics and Specialties in Japan: Traditional Dishes
Sushi: what else did you expect? The most well-known Japanese dish is found in abundance everywhere and at anytime. There are also many Running Sushi Restaurants (where the sushi goes around the conveyor belt). Vegetarian options are usually limited (more on that later).
Ramen: Our personal favourite. Ramen is a Japanese noodle soup – but the word 'Ramen' actually refers to the specific noodles in the soup. The way they prepare it and the ingredients used will vary between places. Smaller, cheaper Ramen restaurants can be found on every corner. There are usually very few seats and you place your order at the vending machine (also more on that below).
Okonomiyaki: The specialty in Osaka. Okonomiyaki is a dish made from eggs and cabbage, as well as some other ingredients (e.g vegetables, meat, etc.) and seasoned with a special sauce. Traditionally, it is fried on an iron pan – usually right in front of your eyes.
Takoyaki: Also a specialty from Osaka. Takoyaki are small balls of dough, with a small piece of octopus embedded in each. The balls are topped with a special sauce and Katsuobushi flakes (thin flakes made from dried fish).
Mochi: Small, sticky, chewy rice cakes with different fillings. The best Mochi we ate is found in Nara at Nakatanidou, which also happens to hold the record for being the fastest Mochi maker in Japan.
Vegetarian food in Japan
As much as we love raving about Japanese food, we are unfortunately coming to our little "but": the Japanese cuisine is incredibly meat and fish heavy. So much the case, that in many restaurants, it was impossible to find anything pure vegetarian (this is a problem if you're a strict vegetarian) since most of the soups are actually made from meat or fish.
Normally, Romeo hardly ever eats meat and Kathi doesn't eat meat at all and very rarely any fish. But for the sake of simplicity and our own sanity, we decided to make an exception and eat meat-based soups in Japan. If that does not bother you then you'll find it relatively easy – you can just ask the Ramen bars to leave out the meat pieces.
If it does bother you because you're a strict vegetarian or vegan, then eating in Japan is going to be rather tricky. We strongly recommend you to search in advance for restaurants that serve vegetarian/vegan dishes – such as the Happy Cow App, which we use ourselves.
Our Vegetarian Restaurant Recommendations:
Tokyo: T's Tantan, Afuri, Ain Soph, 8ablish
Kyoto: Engine Ramen, Ain Soph, Arashiyama-kan
Osaka: Mizuno
Dos and Don'ts: This is how restaurants work in Japan
Two things you'll notice pretty quickly when you visit restaurants in Japan:
Many restaurants have plastic model dishes on display, so you can make your choice based on these models – which is very handy.
In cheaper restaurants, ordering is often done through a vending machine. It will print out a ticket, which you then give to the staff – either to the waitress or directly to the chef).
Fun Facts about Eating at Restaurants in Japan
Usually, you wait for someone to assign you a seat (it's not customary to sit down at a table yourself). At popular restaurants, you may have to wait a while. But since everything is very efficient in Japan, the wait time is not long.
You always get free drinking water or tea. We felt it was totally okay not to order anything extra to drink.
The cloth (which is usually packed in plastic), is used to clean your hands. Usually, there are no alternative napkins.
In Ramen restaurants you can ask for a paper apron to protect your clothes from greasy splatters.
Slurping is not only allowed but actually highly desired, as it means you enjoyed your meal. As Europeans, this took a little getting used to
Payment is often not made at the table but at the cashier by the exit.
Tipping is not common at all.


7. Accommodations: Hotels in Japan
You are probably aware of the fact that accommodation in Japan is rather expensive. It's true – but to be honest, we actually expected it to be a lot more expensive. There are many different types of accommodation and there is something to suit every budget. The most common ones tend to be:
City Hotel: From classic to modern, there is everything. Although, the rooms are usually relatively small.
Capsule Hotel: A special feature in Japan. Instead of a room, you have your own tiny futuristic space-like capsule.
Hostels: Either in a shared dorm room or a private double room.
Ryokan: Traditional hotel with rooms designed with tatami mats. It's common to sleep on a Japanese futon.
We ended up staying mostly in rather modern hotels and spent about 150 Euros per night for a double room. On a side note: breakfast is rarely included – but Ryokans are an exception to this. Breakfasts, when served, stayed very true to the Japanese culture, meaning that the "western" selection of breakfast is usually limited to granola, yogurt, bread and maybe a croissant or something.
We have shared all our hotel recommendations in this article here: Japan Itinerary & Hotel Recommendations


8. Internet and WIFI in Japan
There is usually free and very reliable WIFI in many hotels, airports and train stations. You can also find some pretty decent WIFI spots in certain public places. If you only need WIFI to check your emails every now and again, then these free WIFI options are probably sufficient.
However, we ourselves have become accustomed to the luxury of being able to research and to navigate wherever and whenever we want during our travel. So if that sounds like you as well, then you have two options:
Buy a SIM card
Rent a Pocket WIFI route (our recommendation and choice)
Pocket WIFI Router in Japan: Our Tips
What is a Pocket WIFI Router?
A Pocket WIFI Router allows you to connect all your devices (smartphone, laptop, tablet – usually up to 10 devices) and functions like a portable WIFI Router. It also means that you always have access to the internet no matter where you are. The router is quite small and fits nicely in your pocket. The battery only lasts about 9 hours straight (if constantly on and in use), so we always carried an external battery (or power bank), which solved the battery problem.
How much does a Pocket WIFI Router cost?
First thing to note is that you do not 'buy' the routers – you rent them. The cost depends on the number of days you'll be renting it for. Price also vary depending on the operator. Roughly speaking, expect to pay about 100 Euros for 14 days. If you are travelling as a couple and use the Internet regularly, then you are almost always better (in terms of price) than both travelling with a SIM card.
Where can I rent a Pocket WIFI Router?
There are a many providers scattered around, but we found out that it doesn't really matter where you rent the routers from. After comparing a few providers, it seems like the offer is roughly the same almost everywhere. Our tip would be to order the router from home (before you get to Japan), because it works out to be slightly cheaper.
Once you arrive at the airport, simply pick up the router directly from the appropriate store and you are immediately connected to the Internet.
You can read about the routers and reserve them online here: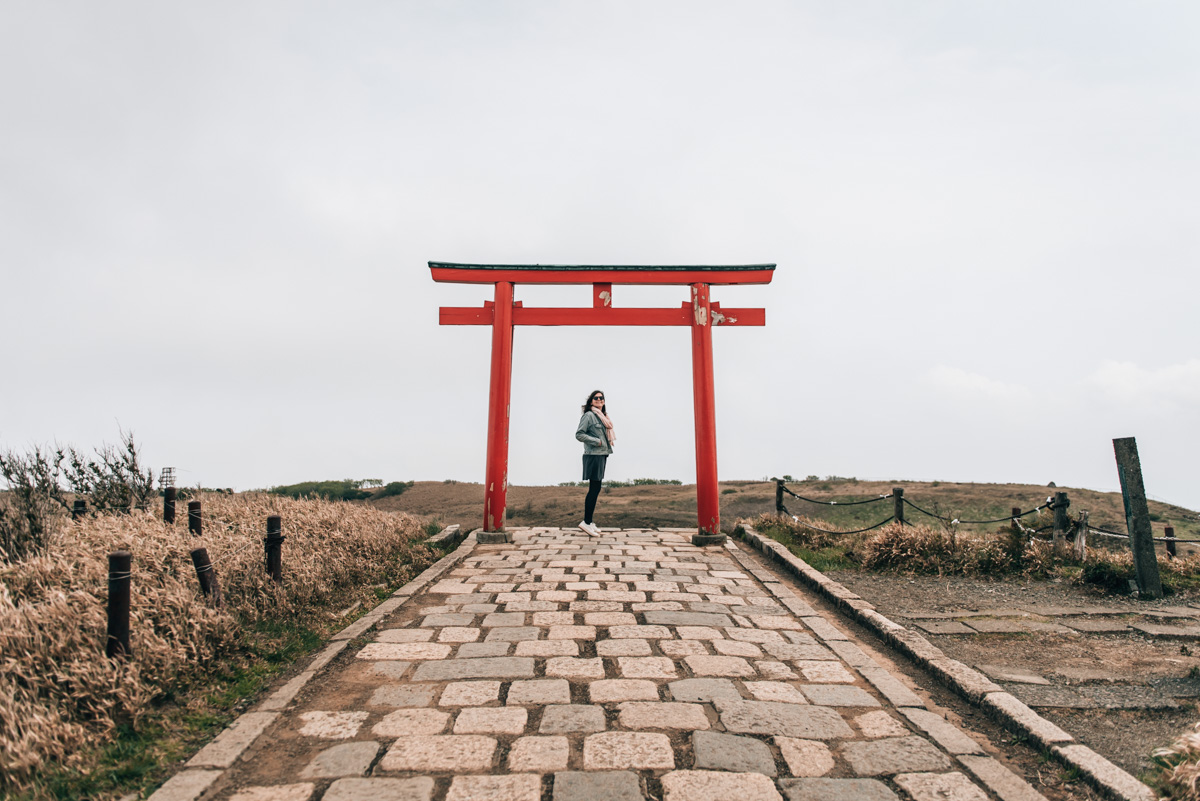 9. Communication in Japan: Can you get by with English?
What really surprised us was that most Japanese people speak very little to no English at all. However, a very basic level of understanding was achievable and often enough to get the message across. In hotels, we found that most of the staff speak rather good English, so we didn't have many communication problems there.
At first, we were a bit stressed at the thought of struggling to navigate our way around the stations and subways without much knowledge of the language. But thankfully, the most important things are always written in English – at least in Tokyo, Kyoto and Osaka.
Restaurants are a little different, however. Although you will sometimes find an English menu, this is definitely not always the case. Therefore, we would make our choices based on photos in the menu or refer to the plastic modelled dishes displayed in front of the restaurant. Of course, that's only if you have no specific dietary requirements or allergies.
Situations like this, is when we would strongly recommend you to install the Google Translate app (with the Japanese file) on your smartphone. This honestly saved us multiple times! What's fantastic is that you can take a photo of the writing (eg. menu) via the Google Translate app and the translation will appear on the screen like magic.
10. Extra Travel Tips for Japan: Apps, Behaviour Tips & More.
Travel Adapters: Get Multiple Adapters
You simply cannot get by without a travel adapter. The chargers for most devices from Europe (and most western countries) unfortunately do not fit into the Japanese sockets. Therefore, it's essential to have at least a few travel adapters for your electronics. Every now and then, you might find USB ports to charge certain devices, but this should not be something that you depend on.
Important to note: The power voltage in Japan is only 100 Volts (which is the lowest in the world) and power frequency of 50 Hertz. In comparison, the power voltage is 230 Volts back home in Europe. Generally speaking, you can still use your devices but due to the low voltage, you'll just have less power. This becomes apparent when you notice the hair dryer blows only half as strong. You can easily check the devices or charging cable to find out if your devices are suitable for the low power voltage.
A simple adapter (without voltage transformer) is sufficient enough. This is the one we had for our trip: Japan Travel Adaptor
Download handy Travel Apps
Honestly, we have no idea what we would have done without certain apps. Probably just get by the old-school way? But having these apps definitely made travelling a lot easier. Our recommendations:
Google Translate (download the Japanese Translation File so you can use it offline). It is incredibly useful to have the ability to translate certain Japanese characters wherever you go – we are were so grateful for this on more than one occasion!
maps.me or CityMaps2Go (download the Japan map so you can also use it offline): Perfect for tagging individual sights and restaurants.
Map App (iPhone) or Google Maps: Great for navigating from A to B In Japan. The proposed connections for public transport (subways, buses) and trains work surprisingly well.
Happy Cow: For those who want to search for vegetarian restaurants.
Ramen Beast: Find a local Ramen place nearby.
Good to know: Behaviour Etiquette in Japan
In Japan, there are hardly any public rubbish bins. This is due to a poison gas attack in Tokyo in the 90s. After that incident, all the public rubbish bins were removed and nowadays, it has become customary in Japan to take your garbage home and dispose of it there.
Eating and drinking in public is rather uncommon.
Smoking is forbidden in public – however, there are special smoking areas where smokers are usually squished up in a relatively small space. On the whole, however, smoking in Japan is still a rather big thing: you'll find many bars and restaurants that allow smoking – and that was quite a surprise. Some hotels also have smoking rooms.
Strange, but true: No one would blow their noses in public. Whereas in Europe, it's quite the opposite and sniffling is rather frowned upon.
The Japanese are world champions in queueing. Subways, toilets, post offices – everywhere. No one dares to skip the queue or push forward. There are even markings on the floor, so you know where you stand.
Bowing is customary here when you greet or say goodbye to someone. For example, you'll notice it when you leave a mall, or when the hotel receptionist takes you to the lift. Bowing is their way of showing respect. What you do not notice so much as a tourist, is how long and how low the bow is – which apparently is a reflection of someone's social status. Those of the "lower rank" usually bow lower.
Travel Guides for Japan
These days, you can already find many travel tips online (eg. here on our blog) – but we always like to have a physical travel guide with us too.
After contemplating for a while, we ultimately decided to go with multiple Travel Guides for each particular city, as opposed to an all-in-one Japan Guide. It made sense, because we were only going to be exploring a few places and would rather read more in-depth information about these particular places than general information about all the cities in Japan. It also saved us a lot in terms of book weight. 
Here are our recommendations for each city
Or you can find an alternative comprehensive travel guide to Japan here: Lonely Planet Japan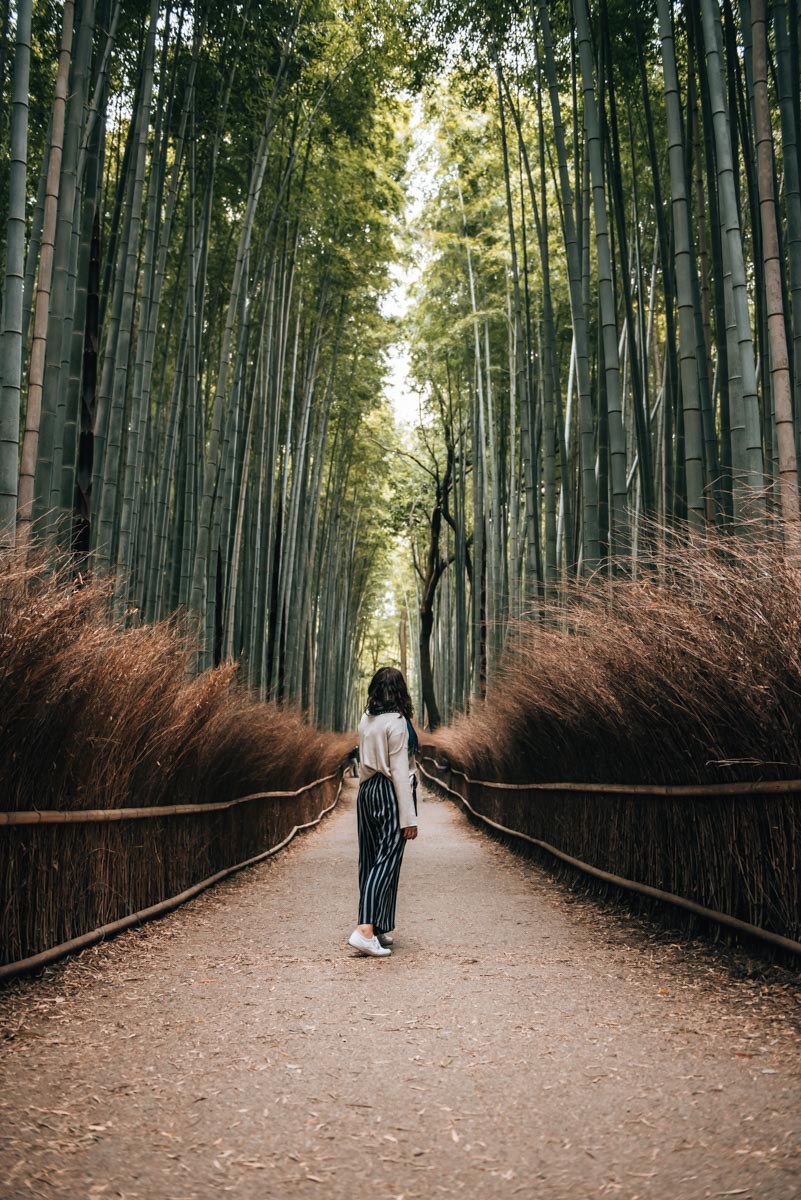 ---
Transparency: Invitation & Affiliate Links
This trip to Japan was a collaborative invitation by All Nippon Airways (ANA) – thank you so much for this amazing opportunity! For full disclosure of this collaboration: ANA covered the financial costs for our return flights, plus the first five days worth of activities and accommodation (in Tokyo, Hakone, Osaka). However, we had the freedom of designing our own program and schedule. Since we were also travelling on our own the whole time, we decided to extend our stay in Japan at our own expense – after the collaboration period.  
This blog article contains our personal recommendations in the form of so-called affiliate links. If you book or buy something through these links, then we will receive a small commission. For you, this does not change the price at all. A million thanks from the both of us!
Have you been to Japan before? Do you have any further travel tips or recommendations for preparing and planning a trip to Japan? We look forward to reading your comments and suggestions!