Looking for inspiration on your next holiday break in Europe? Sure Paris and those big well known cities are always nice to visit, but perhaps this time you would rather explore a city that's not yet been infested by large crowds of tourists? In this blog article, we will share with you our top eight most favourite and underrated city destinations in Europe.
We have visited all the destinations mentioned in this article ourselves, which means that these are all places we personally recommend to you. Along with each city description, you will find a link to our more detailed travel article associated with that destination, as well as a link to our Hotel Recommendation. Are you ready for some wanderlust travel inspiration? Without further ado, we present to you our top cities for your next trip to Europe!
1. Ljubljana
The little city of Ljubljana ranks very highly on our personal list of favourites. In our opinion, the Slovenian capital is definitely one of the most underrated city destinations in all of Europe. (Granted, this applies to the whole of Slovenia, but that's another story.)
Ljubljana surprises you with its rather hipster charm. It's such a little gem and hard for anyone not to like it. The picturesque Old Town reminds us a bit of Salzburg, but gives off a hint of Italian flair. All the sights can easily be discovered by foot.
Here you can find our more detailed travel article: Discover Ljubljana
Our accommodation tip for your visit: Tobačna White
Very cool apartment in an old tobacco factory, centrally located & great value for money.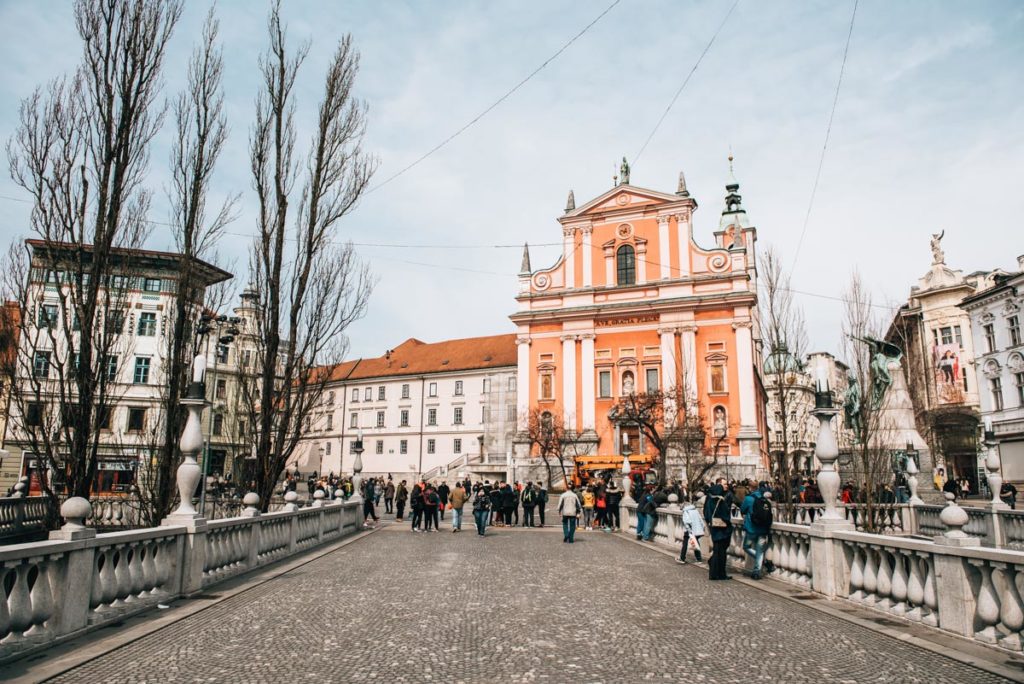 2. Brno
Prague's little sister should not shy away from the spotlight. Although Brno offers much less in terms of sights and attractions when compared to the Czech capital of Prague – it certainly has its own advantages. Brno is cozy and authentic without being overwhelming. The chill, relaxed vibes of this beautiful Czech town awaits you.
The city centre is actually more picturesque than expected and we found the houses here really reminded us of our hometown in Vienna. With the Špilberk Fortress and the Cathedral of St. Peter and Paul, Brno has two quite impressive buildings.
You can read more about our tips here: Brno Travel Guide
Our accommodation tip for your visit: Square Apartment
Huge apartment, located in the middle of the city overlooking the main square.
3. Granada
¡Hola España! The lively city of Granada had us captivated from the first moment. It's a place where you will find Spanish flair in perfection. There is no comparison to the tapas culture here in Granada: never have we found such authentic Spanish bars than we have in this city.
Granada is also home to one of the most impressive sights in Spain: the Alhambra. When we think back to our visit at this Moorish fortress, it still leaves us a little speechless. The Alhambra is definitely the icing on the cake if you are considering a trip to Granada.
Our hotel tip for your visit: Catalonia Granada
Modern, very comfortable hotel on the edge of the Old Town with a cool rooftop pool.
4. Valencia
Ohhh, Valencia. This is another Spanish city that we fell in love with immediately. With its impressive cathedral, charming squares and winding streets, Valencia is one of the most photogenic cities in Spain that we have visited so far. One of the biggest advantages is that the sea is just a stone throw away from the historic centre.
Although Valencia is not a secret and yes, it was a little more touristic than expected – we still surprisingly liked it a lot and being the third largest city in Spain, it would be a pity not to include it in this article!
You can find all our tips in this article here: Discover Valencia
Our hotel tip for your visit: MD Design Hotel
Nice hotel, very centrally located with somewhat smaller rooms, but nice roof terrace, and overall very good value for money.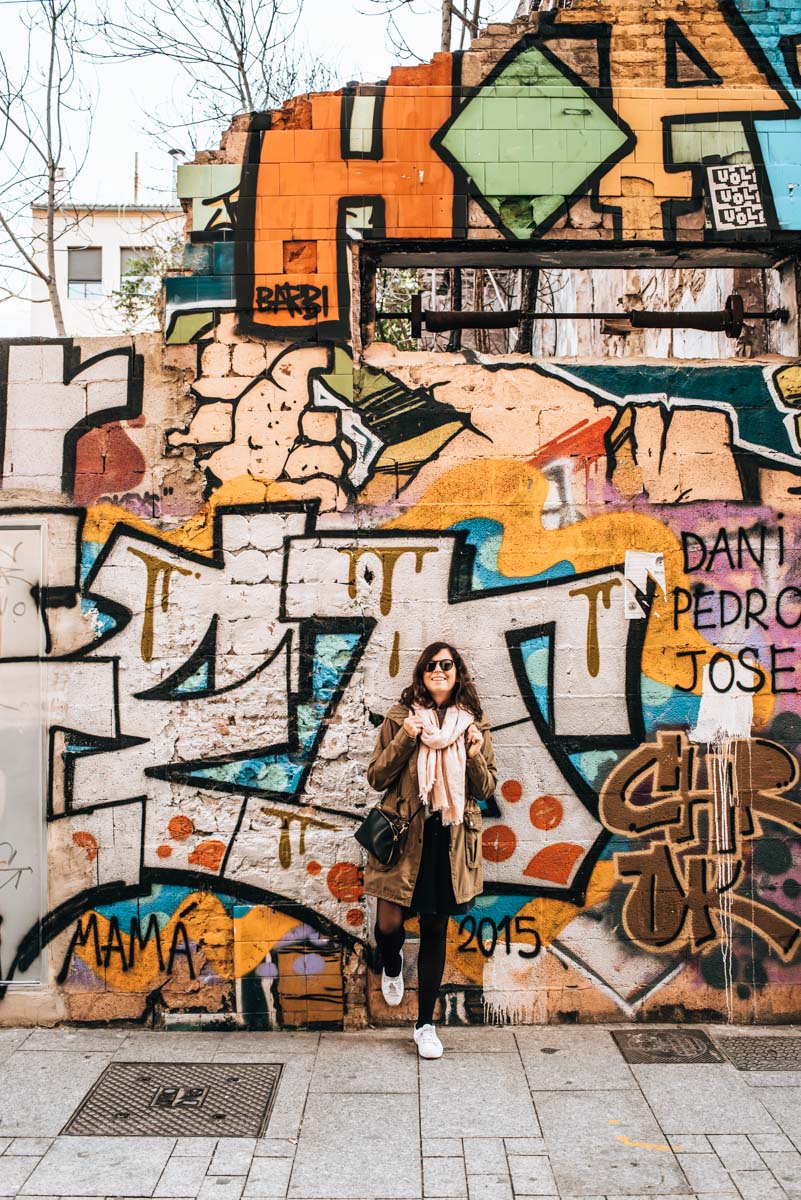 5. Coimbra
The little known town of Coimbra was one of the best surprises on our road trip through Portugal. This student town on the Rio Mondego is located on a hill, and the impressive University of Coimbra is actually the oldest in the country and home to a gigantic library.
Some of the things we particularly liked about Coimbra were the small, winding streets and the abundance of authentic restaurants. You can easily tell that Coimbra is a university town by the young and radiant vibes and attitude to life.
Our hotel tip for your visit: Quinta das Lágrimas
A little gem in a historic castle, very quiet.
6. Dinkelsbühl
Dinkelsbühl? If it doesn't ring any bells, don't worry – most people have never heard of it either. However, Dinkelsbühl was actually chosen by Magazin Fokus as Germany's most beautiful Old Town. This medieval township is enchantingly beautiful with photo opportunities awaiting you at every corner.
In Dinkelsbühl, it's not about the 'big sights and attractions' because the entire building ensemble of the city itself is the main attraction. So, if you ever happen to be in the south part of Germany, then a trip to Dinkelsbühl should definitely be on your list of things to do. We were positively blown away by Dinkelsbühl!
You can read more about it here: Dinkelsbühl Travel Tips
Our hotel tip for your visit: Hezelhof Hotel
A very cozy, comfortable hotel in the middle of the city, very nice rooms.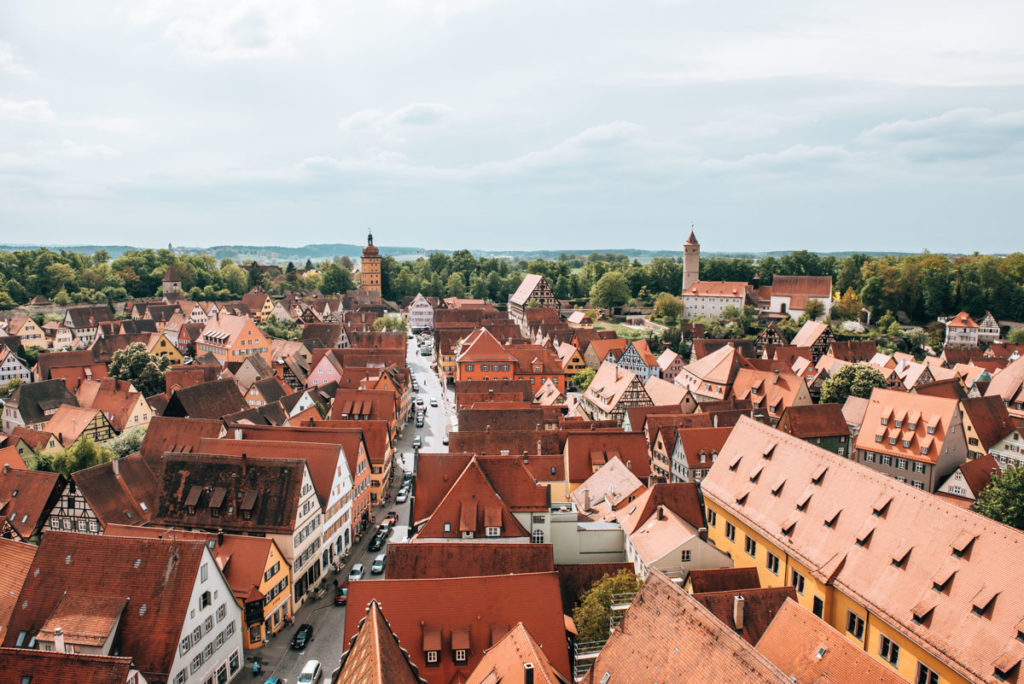 7. Bratislava
The little town situated on the Danube is undoubtedly overlooked in favour of its neighbours: Vienna and Budapest. Although Bratislava is the capital of Slovakia, it feels more like a cozy little town. The centre is really picturesque and there's just something charming about its city vibes.
Bratislava is suitable for people who would prefer to not simply tick off the classic highlights on yet another city trip, but rather looking to enjoy the lifestyle of the city. There is a beautiful walk up to the castle that towers high above the old town, which you should definitely do. What gets us excited about Bratislava are the many new cafes and restaurants that pop up every time we visit.
You can find more tips in our detailed article here: Bratislava Travel Guide
Our hotel tip for your visit: LOFT Hotel Bratislava
Very hipster, cool hotel near the old town, great breakfast and great value for money.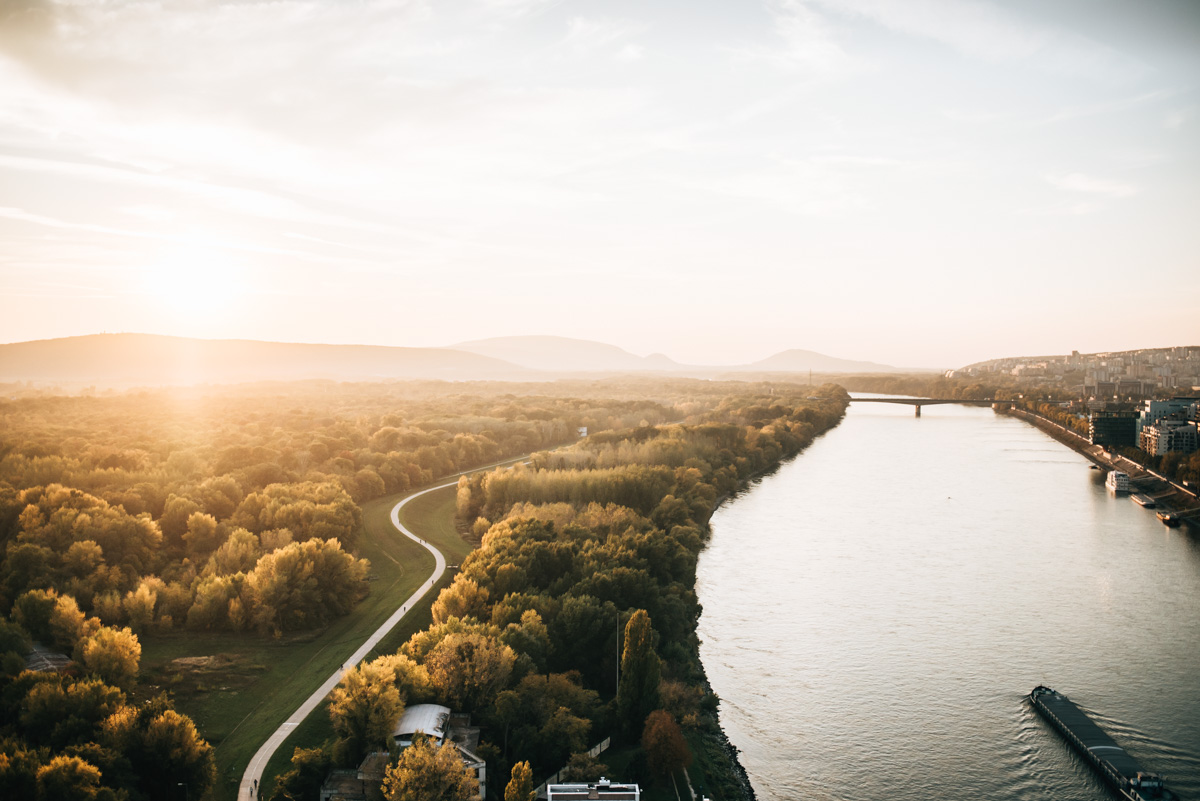 8. Aix-en-Provence
It was love at first sight, between us and Aix-en-Provence. The city of Aix has a winding, lively old town with pastel-coloured houses, moss-covered fountains and the most amazing farmers' markets. If any city was to win an award for the best South of France Charm – it would be Aix-en-Provence.
As a university town, the city centre is full of energy and youthful vibes. There are also plenty of sights and attractions, such as the cathedral and the art studio of Paul Cézanne. Our tip: A very worthwhile side trip would be the spectacular mountain of Saint-Victoire.
You can read more about this in our article here: Discover Aix-en-Provence
Our hotel tip for your visit: Le Pigonnet – Esprit de France
Quiet hotel in a beautiful garden overlooking the mountain of Sainte Victoire, very idyllic & well maintained, great breakfast.
---
Disclaimer: Affiliate Links
This blog article contains our personal recommendations in the form of so-called affiliate links. If you book or buy something through these links, we will receive a small commission from the company. But this will not change the price for you at all. A million thanks from the both of us!