Hello Thailand, you tropical island paradise! There are over 500 islands in Thailand. Clearly it can be a bit overwhelming to know which island in Thailand is the best to spend your holiday.
In case you are in the same boat: our blog is the right place for you. We have been to Thailand countless times and explored some of the islands on our own.
In this blog article we show you the most beautiful islands in Thailand. Which islands are for first-timers? Which are for families? And where can I find a hidden island treasure? The answers to your questions are contained in our travel blog.
1. Koh Samui: A Classic in Thailand
We begin with one of most touristy islands in Thailand: Koh Samui. Koh Samui has been catering for tourists for decades. There is an airport (where several flights from Bangkok land daily) and as much accommodation as there is sand on the beach.
However, we would like to clear up the myth that Koh Samui is only suitable for package tourists. That's not the case at all in our eyes. There are also places away from mass tourism on Koh Samui. Nevertheless: if you go along the main streets of Koh Samui, there is no sense of seclusion and relaxed island vibes.
We recommend Koh Samui for all Thailand new-comers. It has beautiful hotels which you can really relax in. Some beaches are also really well suited for a holiday with children.
Who is Koh Samui most suited towards?
Thailand new-comers
Package holiday travellers
Families with children
You can find our more detailed article here: Tips for Koh Samui
Our hotel tip for Koh Samui: Amari Koh Samui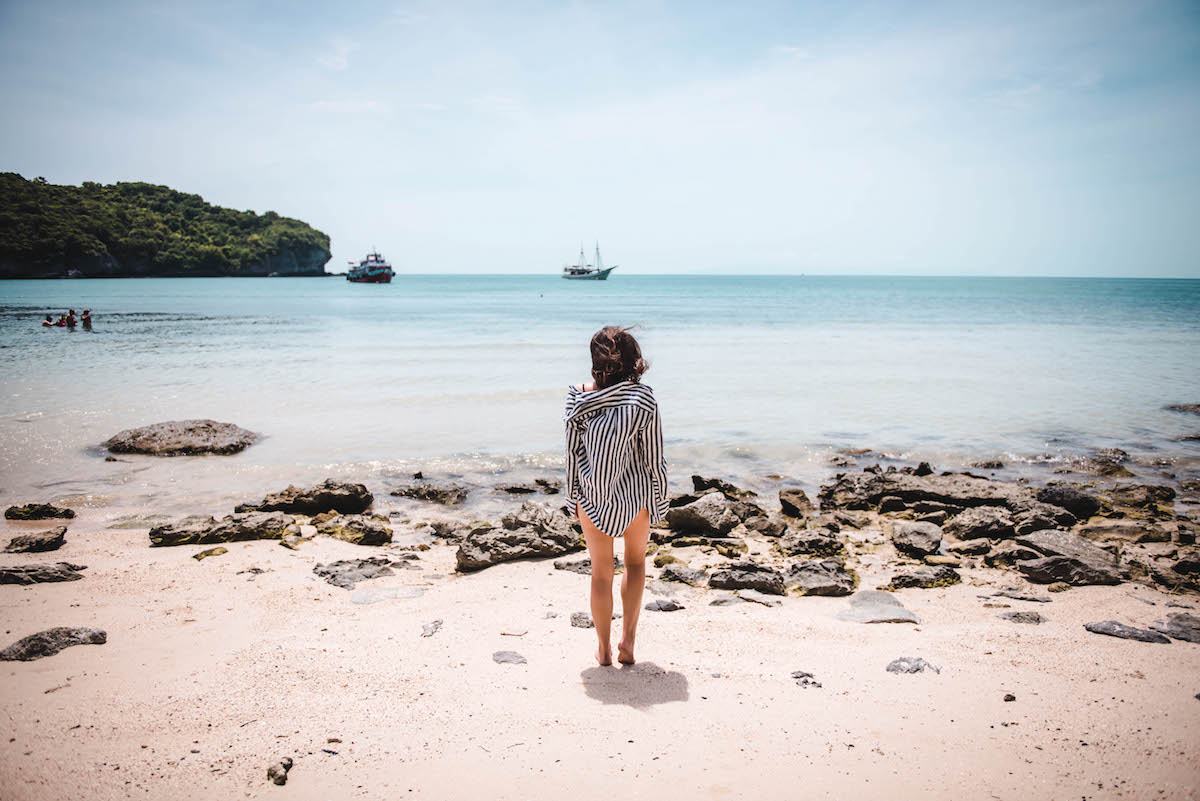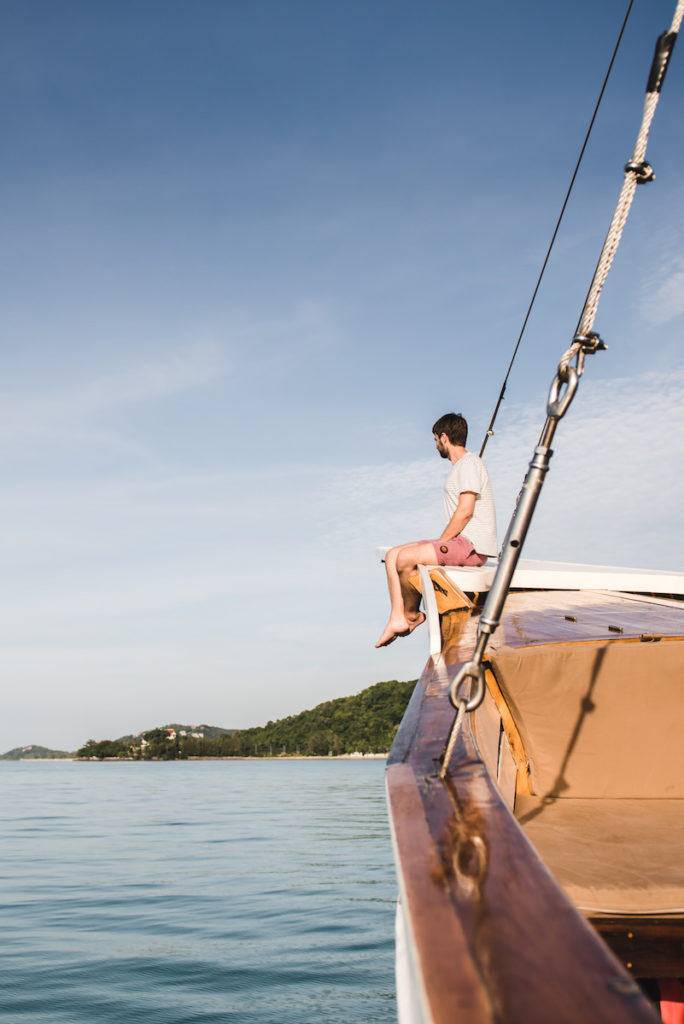 2. Koh Phangan: One the Most Beautiful Islands in Thailand
Koh Phangan is Koh Samui's smaller neighbouring island – and has a completely different vibe. It is more calm and relaxing on Koh Phangan. The island mainly attracts backpackers and young families. Quite a large yoga scene has now been established on Koh Phangan.
We love Koh Phangan. We love the many great restaurants, the paradise beaches and the island flair. Still we must admit that tourism has not only just arrived in Koh Phangan. Or to put it differently: Koh Phangan is also clearly catered towards tourists – although to different ones to Koh Samui.
So if you are searching for a relaxing island in Thailand, but don't want to compromise having good infrastructure (nice hotels & restaurants) , you are in great hands with Koh Phangan. Koh Phangan definitely has the potential to become your favourite island.
Who is Koh Phangan most suited towards?
Backpackers
Families with children
Yogis
Beach lovers
You can find our island guide here: Tips for Koh Phangan  
Our hotel recommendation for Koh Phangan: Mangata Boutique Bungalows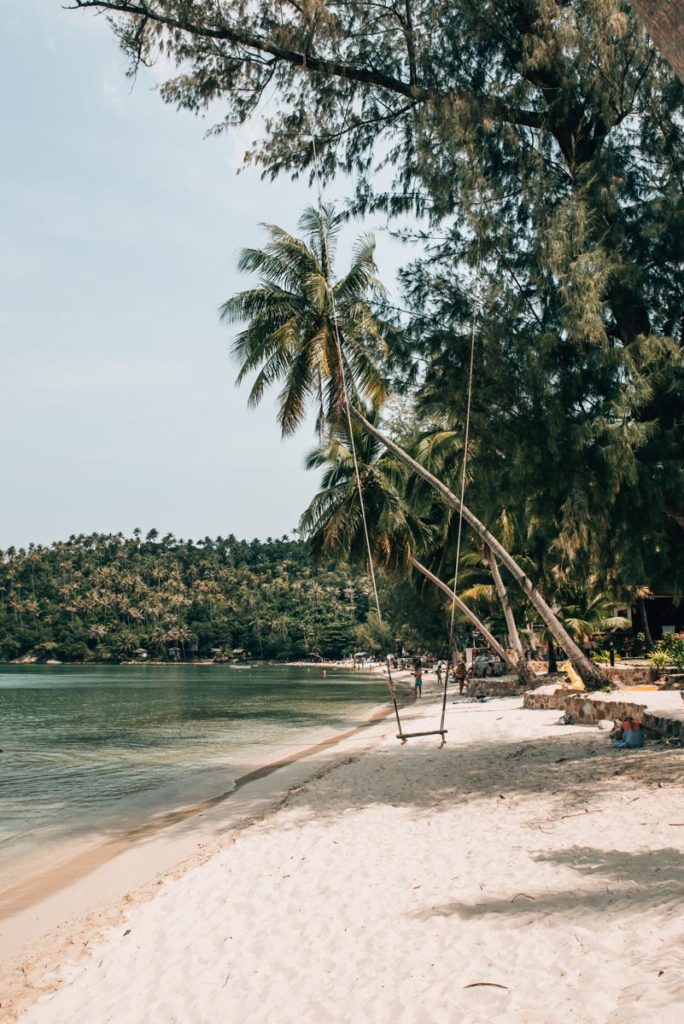 3. Koh Tao: The Diving Paradise in Thailand
All good things come in threes: Next to Koh Samui and Koh Phangan also lies Koh Tao, the smallest of the three islands in the gulf of Thailand. Because the three islands are well connected by ferry, it is worthwhile to travel to two or even all three of the islands.
Koh Tao is an especially popular travel destination for divers. You can find some of the best diving in Thailand, or even South East Asia around the island. As well as that, there are paradise beaches and bays, and great snorkelling spots.
Koh Tao is also blessed with beautiful nature: mountains and densely covered landscape await you here as well as rocky stretches of coastline with sections of really bizarre rock formations. Koh Tao is criticised for the tiny holiday paradise having transformed into a very touristy island. Nevertheless, you can definitely enjoy a great holiday here.
Who is Koh Tao most suited towards?
Water sport fans (diving, snorkelling)
Beach lovers
Backpackers
Our accommodation tip for Koh Tao: EcoTao Lodge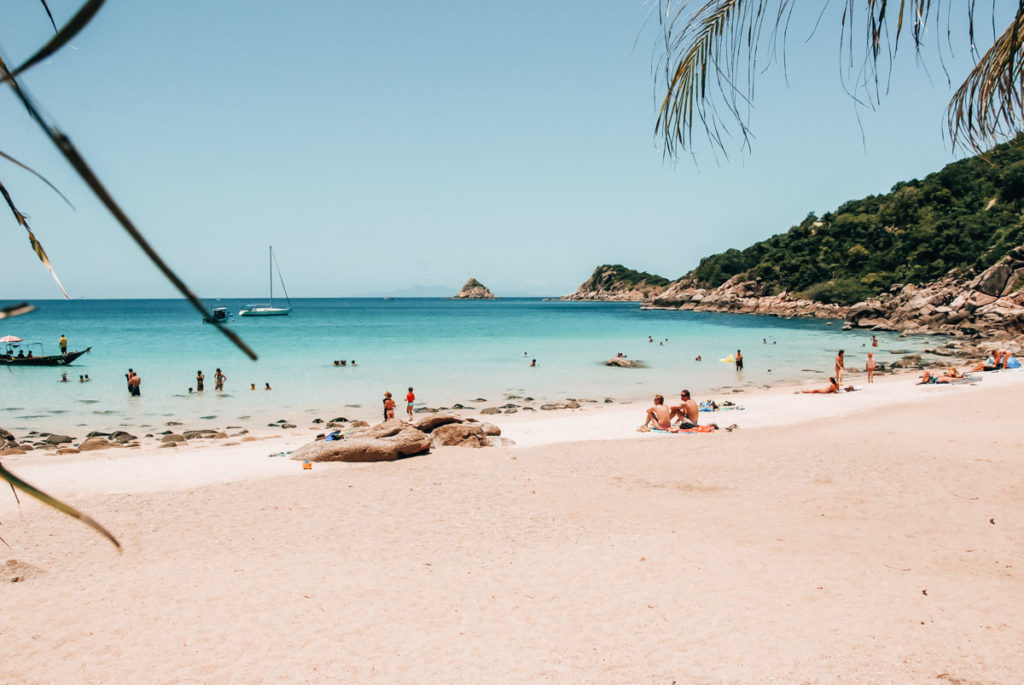 4. Koh Lanta: The Relaxing Thai Island
Koh Lanta is a relaxing mix of lovely nature, beautiful beaches and relaxing island flair. The island is large enough to also take one or two day trips, but still really compact.
In contrast to Koh Samui, it is more peaceful on Koh Lanta. Fortunately, large hotel complexes are nowhere to be seen here. Still, the island is in no way dead. In fact it has great infrastructure. We also found the island's old town to be very pretty.
We felt really comfortable on Koh Lanta. The island is also fantastic for families with children, thanks to the gently sloping beaches. Those in search of peace or backpackers will also enjoy Koh Lanta. A small negative: we personally find most of the beaches not to be as much of a paradise as Koh Phangan, for example.
Who is Koh Lanta most suited towards?
Families with children
Peace seekers
Anyone searching for a good mix (beaches, day trips & an old town)
You can find more detailed info here: Island Guide for Koh Lanta
Our hotel tip for Koh Lanta: Alanta Villa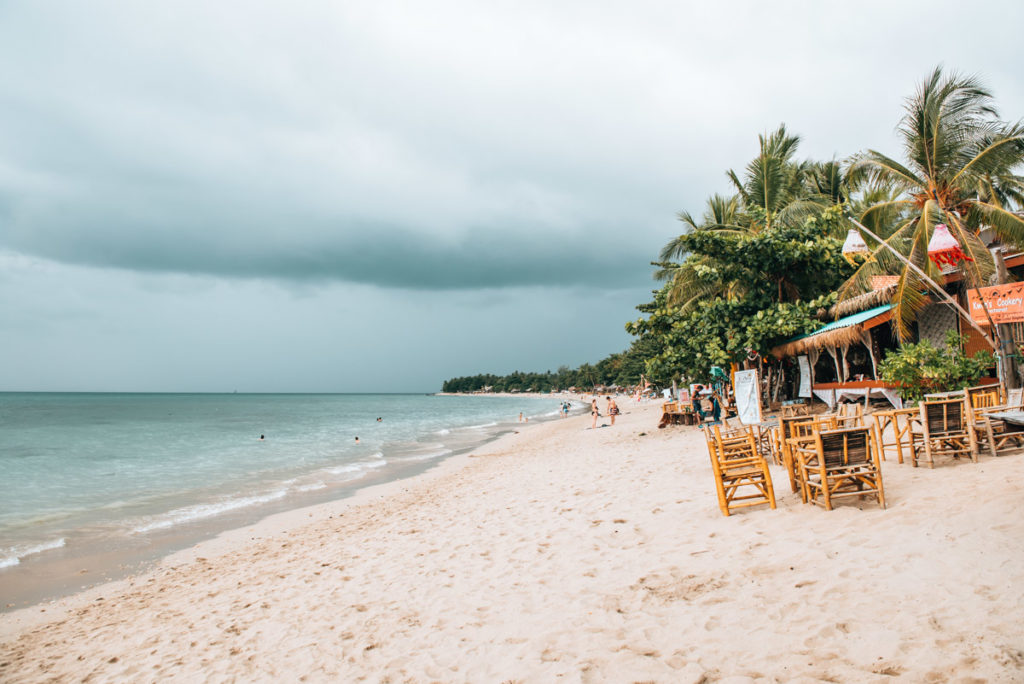 5. Phuket: Island for Thailand New-Comers
Phuket is Thailand's largest island, which is connected to the mainland via a bridge. If ever the term "mass tourism" were appropriate, then unfortunately it is in Phuket.
The hilly, green Phuket is beautiful in terms of landscape. Some beaches are so overflowing with people in the main season that the relaxing island vibe is nowhere to be seen.
Phuket is mainly for people that are traveling to Thailand for the first time and are looking for a good starting point. The good news: There are really beautiful, sometimes even secluded hotels in Phuket – you can find our recommendation down below. Unfortunately they usually also come with a large price tag.
Who is Phuket most suited towards?
Thailand new-comers
Package holiday travellers
Luxury travellers
You can find our detailed experiences here: Insider Tips for Phuket
Our hotel tip for Phuket: The Cove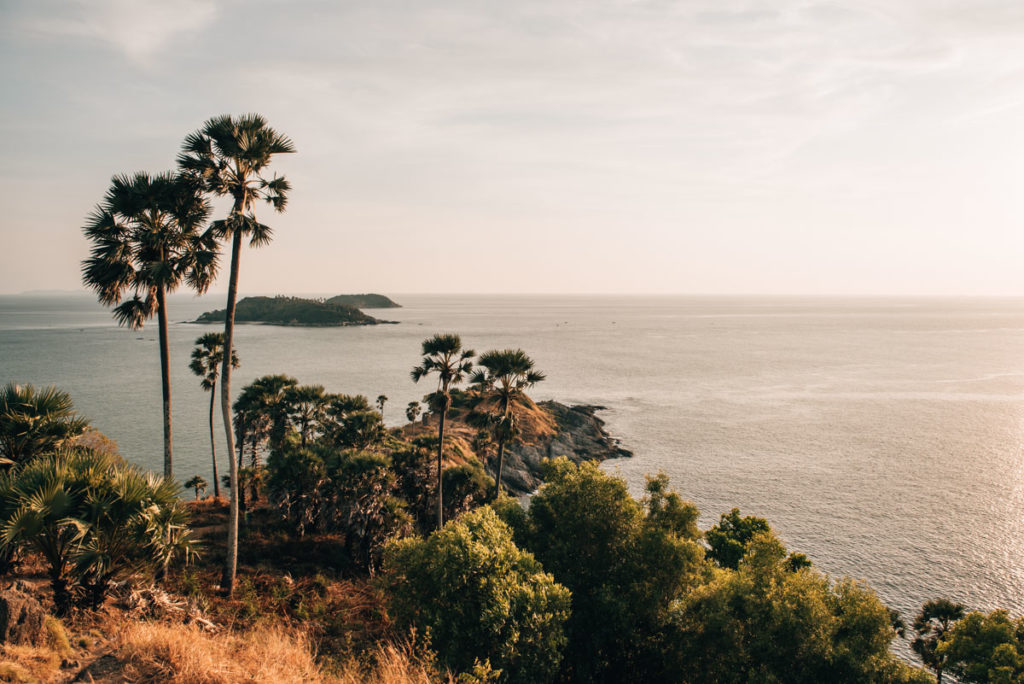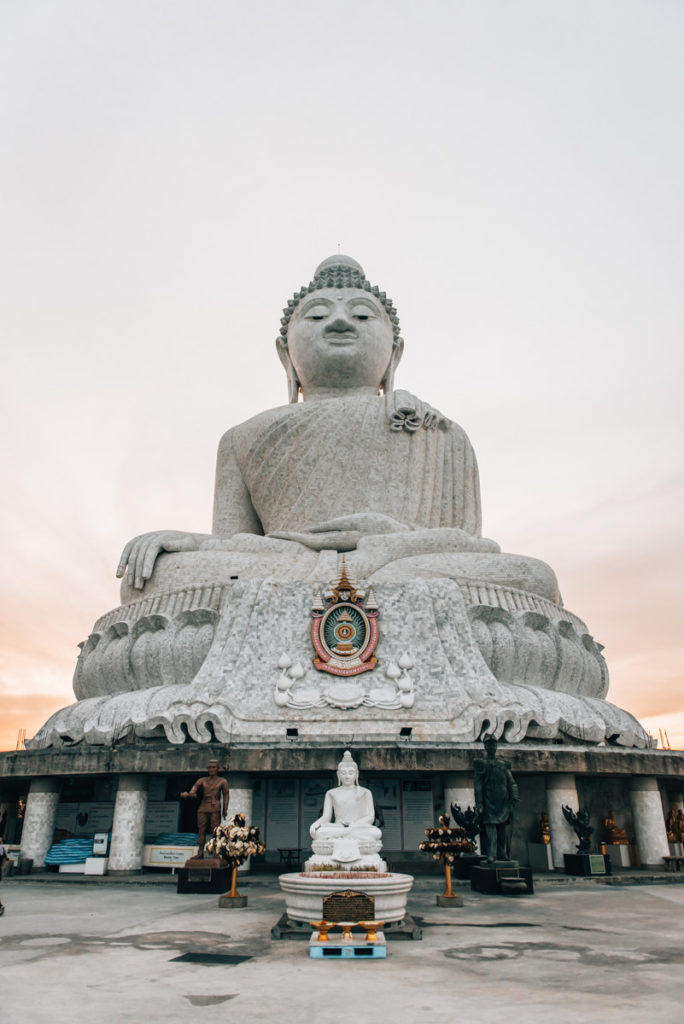 6. Koh Yao Noi & Koh Yao Yai: Insider Tip in Thailand
Hello island paradise! Are you on the search for a Thai island far away from mass tourism? Then we can only warmly recommend the two neighbour islands of Koh Yao Noi (north island) and Koh Yao Yai (south island).
The two islands are located around a 40 minute boat ride away from Phuket – but are the complete opposite of it. Both islands are the epitome of comfort.
The prices are quite high on Koh Yao Noi as well as Koh Yao Yai, which is why the islands mainly attract couples. But backpackers will also love it here. The only drawback: the beaches are (with a few exceptions – see the first photo) definitely not as much of a paradise as you might be used to in Thailand. 
Who is Koh Yao Noi & Yai most suited towards?
Peace seekers
Couples
Those avoiding mass tourism
You can get to our detailed island guide here: Tips for Koh Yao Noi & Yai
Our hotel recommendation for Koh Yao Noi: Cape Kudu
7. Koh Chang: Thailand's second largest Island
Are you looking for an island which you can get to from Bangkok without flying and can still get to reasonably quickly? Then Koh Chang could be right for you. The trip takes around 6 hours from Bangkok (bus and ferry) – and boom, you're already on the island.
Koh Chang is Thailand's second largest island, but has still retained some of its authenticity – at least in some places. Overall, Koh Chang is one of the rather touristy islands. (By the way: Koh Chang is not to be confused with the mini island of the same name on Thailand's west coast.)
The landscape of Koh Chang is beautiful. The island is very green and hilly – just as we like it. In terms of beaches, Koh Chang is certainly not the ultimate destination, but there are some really great bays. By the way, if you manage to make it to Koh Chang, you should also pay a visit to the nearby island of Koh Mak.
Who is Koh Chang the right island for?
Domestic flight refusers
Nature lovers
Island hopping fans (Koh Mak!)
Our hotel recommendation for Koh Chang: The Dewa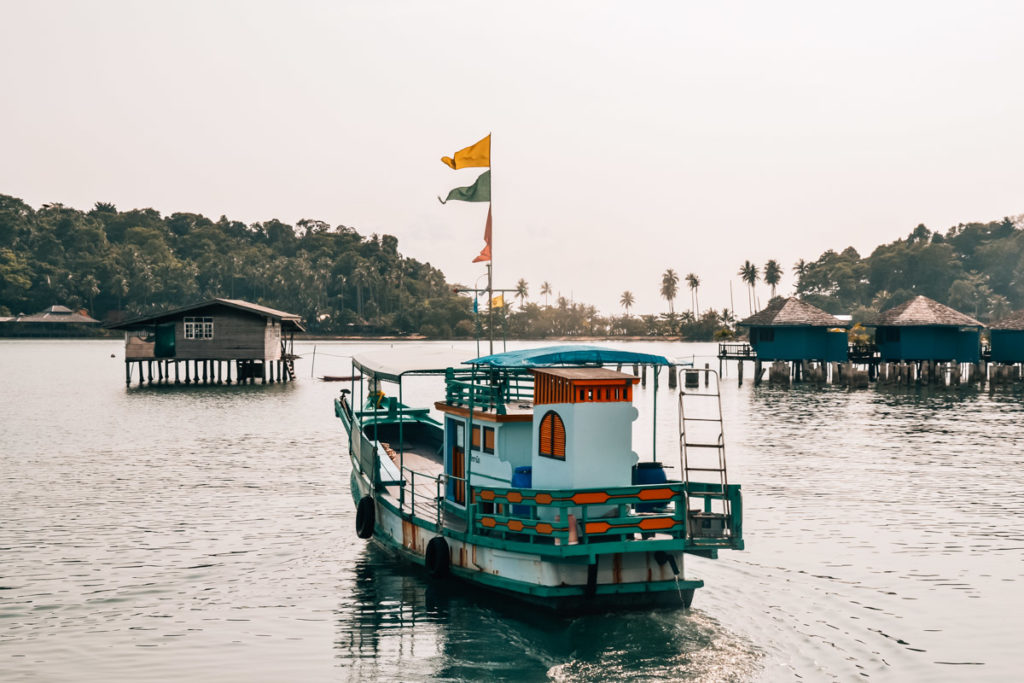 ---
Disclaimer: Affiliate Links
This travel guide contains our personal recommendations in the form of affiliate links. If you book or buy something via the links, we will receive a small commission. This will not change the price for you at all. A million thanks from the both of us! 
Are you planning an island holiday in Thailand and still have questions? Or would you like to let us know your favourite islands in Thailand? We look forward to hearing about your island experiences in the comments.